Yeyethu Bafazi is defying the odds and making moves in an industry that continues to undermine their capabilities and passion.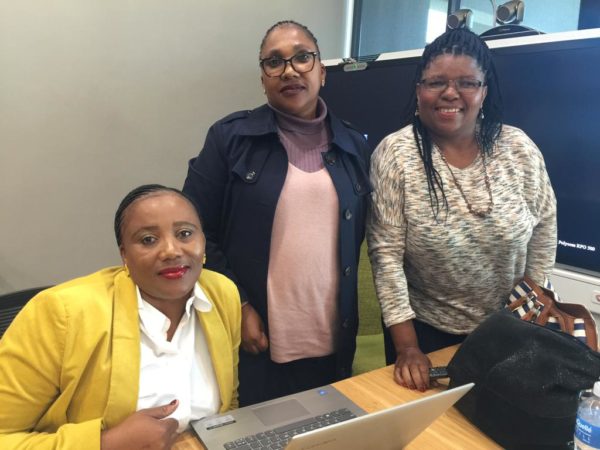 Yeyethu Bafazi Construction is a consortium established in 2018 by a group of five women subsequent to undergoing training with the South African National Roads Agency (SOC) Limited (SANRAL). 
The group, comprising of Thabile Nkonki from Talinko Construction, Zodidi Mbuzelwa from Junebug Tradings23 CC, Siphokazi Cekwana from Mthonyama Technologies, Nyameka Poyo of Going Places Construction and Projects, and Nomalunga Tonjeni from Rhu and Sons, hails from the dusty streets of Mthatha in the Eastern Cape province. 
SANRAL training 
The training programme with SANRAL was delivered over a four-year period and included modules such as; Start and Run a Business, Apply Business Concepts, Monitor Control Costs, Apply Construction Documents, Read and Interpret Drawings, and Calculate Construction Quantities, amongst others. 
"Having identified the skills shortage in the roads sector, SANRAL targeted Small Medium and Micro Enterprises (SMMEs) to be trained to build safe roads within communities, whilst also being upskilled to prepare them to participate in the roads agency's bigger road rehabilitation projects in future," said Dr Mongezi Noah, a Community Development Specialist at SANRAL Southern Region. 
This training programme took place in Port St Johns and included practical and theoretical aspects. Subsequent to the training, the group decided that forming a consortium would better position them as women in a male–dominated industry. 
Construction industry in SA 
The construction industry plays a vital role in South Africa's economy and is a significant contributor to economic growth. It creates employment, especially for the least skilled members of society.  
It creates many opportunities within communities and contributes directly to improving the quality of life of the users of its products. 
With the country's unemployment rate currently at 27.6% and the Eastern Cape's unemployment rate at 37.4%, the role to be played by SMMEs in job creation is most significant now, and SANRAL's investment in training programmes will yield positive results in this regard. 
Defying the odds 
Yeyethu Bafazi is defying the odds and making moves in an industry that continues to undermine their capabilities and passion.  
They are determined to make a mark in South Africa's most poverty-stricken province. The consortium is determined to bridge the gap by creating jobs, especially for those people who do not have skills and those without experience. 
The consortium holds a Grade 5 Construction Industry Development Board (CIDB) grading.  
Their goal is to advance to Grade 9 CIDB grading soon. Their vision is to become the best construction company in the industry, specializing in Civil Construction, General Building for Government Clients, Commercial, Mining and Residential Sectors. 
Thabile Nkonki, director of Yeyethu Bafazi Construction, said; "Dedication to service delivery, creating sustainable relationships with our clients and paying attention to detail is what sets us apart from our competitors." 
As a 100% black-owned business completely owned and operated by women, they often experience sexism and bias from the community and potential clientele.  
Their capacity is often scrutinized despite having proven their competence through the range of construction projects completed, added Nkonki. 
Yeyethu Bafazi Construction employs construction personnel living in and around Mthatha, thus making them not only innovators in the construction industry but also job creators in a South African economy with few work opportunities. 
Upon concluding training, SANRAL keeps close ties with the training beneficiaries to ensure that they apply what they have learnt, and to ensure they progress.  
"The trainees have to keep SANRAL well-informed of their activities and CIDB upgrading. They are also added to the database of companies that have received training from SANRAL," said Noah.