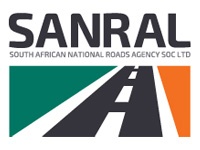 TRAFFIC ADVISORY
Continued lane closure on the N7 Piekenierskloof Cutting, for slope stabilisation
Western Cape, 27 May 2022 – The South African National Roads Agency SOC Limited (SANRAL) hereby informs road users of a continued lane closure on the N7 Section 7 at the Piekenierskloof Cutting in the Western Cape.
SANRAL is currently executing a slope stabilisation project on the rock cutting, that involves removing loose boulders, anchoring other boulders onto the rock face, drilling of drainage holes and shotcrete of selected areas in the rock face.
"While we had anticipated completing the works by the end of May, we have discovered that the rock cutting is too fractured and therefore requires additional work," said David Le Cordeur, SANRAL Project Manager.
The extra works include:
additional spot anchor bolting
shotcrete protection of shale bands
mesh panels to secure the boulders
a mesh drapery system will be installed
The lane closure, which is approximately 1km in length, remains in place until 31 July 2022. This is to give the contractor sufficient working space while stabilising the slope of the rock cutting. Two-way traffic be maintained throughout the construction period.
Traffic towards Piketberg will be diverted onto the passing lane on the left-hand side of the road. The traffic towards Citrusdal will be diverted on the normal lane towards Piketberg, and the normal lane towards Citrusdal will be closed off. Directional signage is in place to warn road users of the diversion, as well as delineators dividing the two-way traffic.
"We appeal to road users to be vigilant, patient and compliant with speed restrictions in the construction area. This is a short-term inconvenience, that will ultimately ensure the long-term safety of road users," said David Le Cordeur, SANRAL Project Manager in the Western Region.