SANRAL looks after the health of those who look after South Africa's roads.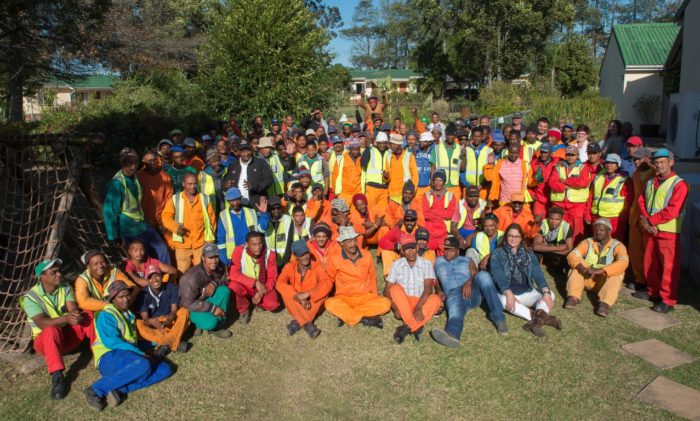 Routine Road Maintenance workers often spend long hours on the road don't necessarily have time to visit primary healthcare facilities for preventative screenings, so SANRAL has partnered with a service provider to take wellness to the workers.  
The wellness programme is designed to provide information to the workers about their wellbeing, including their physical, mental and financial health.  
While visiting the Northern Cape, the wellness champions team met up with some RRM workers who had just gone through a day of HIV testing and counselling, as well as a general session about overall wellness. 
Appreciative workers 
Andrea Maans from Hopetown is a general worker who is largely responsible for litter clean-up and ensuring the road reserve is kept clean.  
"I have learnt so much about the importance of eating the right foods and how what you put in your body affects your physical health," said Andrea.  
Douglas Nqalela is the site manager for Rainbow Civils, responsible for RRM on the N12 from Hopetown to Hartswater.  
He is incredibly committed to exposing his team to information and healthcare services to improve their overall wellbeing. "A healthy worker is a productive worker," said Douglas with a smile. 
Joseph Japhta from Ritchie is a general worker and was most appreciative of the fact that healthcare services were being brought directly to the workers.  
"We work all day, and even on weekends, so by the time we're at home, the clinics are closed. So, bringing this service to us is a huge help and I am now better equipped to look after my health," said Joseph.  
Ernest Malusi, the wellness champion in Kimberley, lives for his work.  
"The day I got this job was like a dream come true. A wellness champion is an engine of change. I make sure I focus on the holistic wellbeing of my teams – not just the absence of physical pain. I pay equal attention to their physical, emotional and financial wellbeing," he said.