Calls for Swartland residents to speak out against those tainting the image of the town.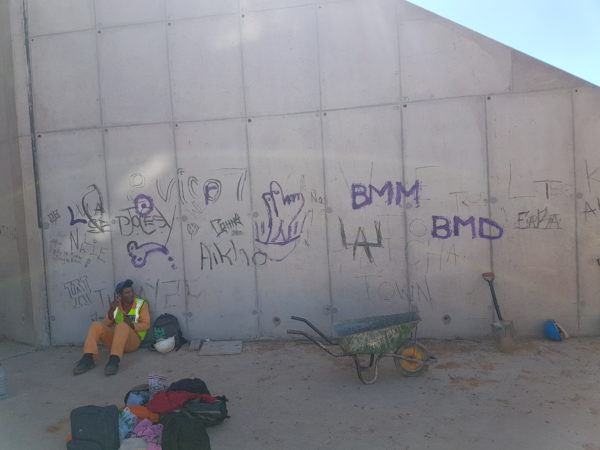 The continued vandalism, theft and destruction of property on the N7, is an assault on the entire Swartland community. 
Large parts of the communities along the N7 are rural, with many residents crossing the N7 on foot to access the industrial area, resulting in heavy pedestrian traffic all day.  
For this reason, the South African National Roads Agency (SOC) Limited (SANRAL) has invested extensively in pedestrian facilities, to accommodate the residents of Lingulethu, Saamstaan and Wesbank, who wish to reach the Schoonspruit industrial area on the opposite side of the N7.  
The existing pedestrian crossing at the Darling Road Interchange underpass has been significantly upgraded to prioritise safety and traffic flow, while a pedestrian walkway was created parallel to the N7 on the western side, from Saamstaan to the Darling Road Interchange. 
Theft of newly-erected fencing along the route directly puts both motorists and livestock at risk. It also has significant cost implications and ultimately robs the community of opportunities for further infrastructure upgrades and improvement. 
Michelle Phillips-Liedeman, Project Liaison Officer on the construction project, said: "Acts of vandalism and destruction or theft of property, as well as unsightly graffiti on the walls, taint the image of our town and make it less desirable to visit. As residents of the Swartland, we have a collective responsibility to protect and be proud of our community." 
A child of the soil 
Phillips-Liedeman, who grew up in the Swartland, takes great pride in her community and the value that these infrastructure upgrades add to the region.  
She is actively encouraging community members to speak out against vandalism so that those responsible for defacing, damaging and even stealing public property can be brought to book. 
The overall upgrade of the N7 comes at a cost of R2.37-billion, of which R297-million is directly benefiting SMMEs, while the various construction projects currently provide employment for 600 locals. 
Randall Cable, SANRAL's Western Region Manager, said: "This speaks to SANRAL's commitment to the people we serve. We don't build roads simply for cars to drive on.  
"Our construction projects are designed to directly benefit the communities through which we pass, with job creation, as well as skills development and training that will allow them to access further employment opportunities once current construction projects are completed." 
Any acts of vandalism and theft of property can be anonymously reported to Crime Line by sending a SMS to 32211 (SMS charged at R1) or calling Crime Stop on 08600 10111.