SANRAL calls for a culture of pride for road infrastructure after continued theft and damage on the N2.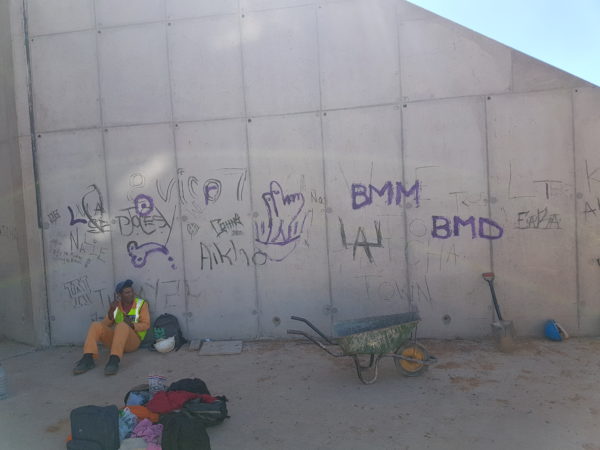 Continued vandalism, theft and destruction of property on the N2 just outside George is an assault on the entire community that stands to benefit from the completion of the pedestrian bridge over the N2.  
The project involves the construction of a pedestrian bridge over both carriageways of the N2 while the road remains in use and will ultimately link the existing and growing communities on both sides of the N2. 
Pedestrian facilities remain a key priority for SANRAL.  
When the contractor has to constantly replace and repair stolen and damaged materials on site, not only substantially increases the costs, but also poses significant road safety risks to motorists, particularly when signage is missing. 
Signage crucial 
Temporary signage is necessary to warn road users of road works and inform motorists of switchovers, lane reductions, construction traffic, etc, as the work is being carried out while the road remains open to traffic. 
Inadequate or missing signage can have disastrous consequences, particularly in bad weather conditions or at night. 
Initiatives to combat or remedy the acts of vandalism are costly and should not be necessary if a culture of pride in our road infrastructure is built. The road is ultimately there to serve the entire community.  
Security personnel have been deployed, but as the road signs range over a 2km stretch of road they cannot possibly guard each sign post. 
Randall Cable, SANRAL's Western Region Manager, said: "When we embark on road construction projects, it is always with the road user and the pedestrian in mind. This project speaks directly to our commitment to creating safe travelling facilities for pedestrians.  
"It is an affront to all those pedestrians who are in dire need of safe facilities when a few rogue elements plunder and vandalise the property that is intended to help save lives. We appeal to the adjacent communities to report these criminals and help us to bring an end to the vandalism." 
Any acts of vandalism and theft can be anonymously reported to Crime Line by sending a SMS to 32211 (SMS charged at R1) or calling Crime Stop on 08600 10111.