Work on the road will be completed on time despite challenges from natural elements.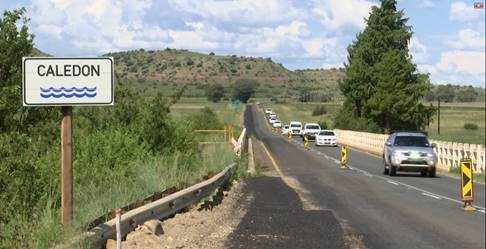 The upgrading of the N6 route between Smithfield and Rouxville by the South African National Roads Agency (SOC) Limited (SANRAL) is well underway and on track to be timely completed. 
The upgrades entail improving road alignment to improve safety as well as capacity. 
The three-year project valued at R450-million commenced in May 2017 and includes the rehabilitation of the Caledon bridge. This involves widening the piers, bases and the deck. 
Nthabiseng Sekabate, a site agent whose company is tasked with overseeing the extension of the Caledon bridge, said: "We first installed pilings on the eight piers and extended the base of the piers. 
"Our main challenge has been natural elements. When it rains heavily, we get flooding and production slows down on site. This has a financial impact as the site team needs to be paid even we're not generating income." 
She said her team has learnt a lot while working on the project and her goal is to get exposure to more and bigger projects.