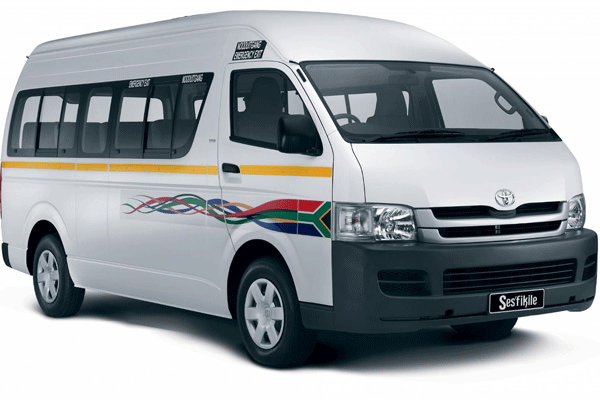 October is Transport Month in South Africa and this was declared in 2005 during the Transport Lekgotla.
Launched on 3 October 2016 in Tshwane, Transport Month will be hosted under the theme: "Together we move South Africa Forward."
The month-long programme will showcase transport infrastructure projects, promote the use of public transport and advance the country's road safety initiatives.
Gauteng MEC for Roads and Transport, Ismail Vadi, said: "Government has made huge investments and will continue to invest in road infrastructure and public transport, which is safe, reliable, affordable, and accessible.
"The goal of course is to incentivise commuters of every socio-economic category to travel on public transport. This is good for our environment; it eases traffic congestion and promotes wellness."
The provincial Department of Roads and Transport will later this month distribute 2 000 bicycles in Ekurhuleni to encourage young people to take up cycling.
"We must imagine and create and live an alternative to the current car-centric nature of many cities across the globe," said Vadi.
The city of Tshwane has also signed the "Clean Bus Declaration" and is committed to having 40% of its bus fleet converted to clean technologies by 2020.
Vadi said: "This will include buses powered by compressed natural gas (CNG) and other combination of zero emission capable vehicles. We will recall that the first CNG bus was launched in Tshwane in November 2015."
A strategic project
A 35 kilometre long road to support the development of an Aerotropolis at the OR Tambo International Airport and the Tambo-Springs Freight and Logistics Hub is also being planned by the Department of Roads and Transport.
Vadi said the construction of PWV15 should be looked at as a strategic project.
He said: "We prioritise the maintenance and expansion of our road network precisely because it is an enabler of broader economic growth, job creation and the empowerment of small and medium enterprises.
"Apart from alleviating traffic congestion on the existing road network, it will accelerate the development of the Aerotropolis and the Tambo-Springs Logistics Hub, and enhance the adjacent land value along the route for housing, industrial and commercial development."
PWV15 will relieve traffic pressure at the Gillooly's Interchange, which has been upgraded by the South African National Roads Agency Limited (SANRAL) through the Gauteng Freeway Improvement Project.
Vadi added that it would serve as a catalyst to modernise the road network in the eastern corridor, unlock economic opportunities through the revitalisation of the manufacturing sector in Ekurhuleni as well as allow for the free flow of freight traffic from the N3 to the N1 freeways.