To accommodate the surge in traffic, TRAC has conducted intense preparations it believes will assist to prevent heavy backlogs.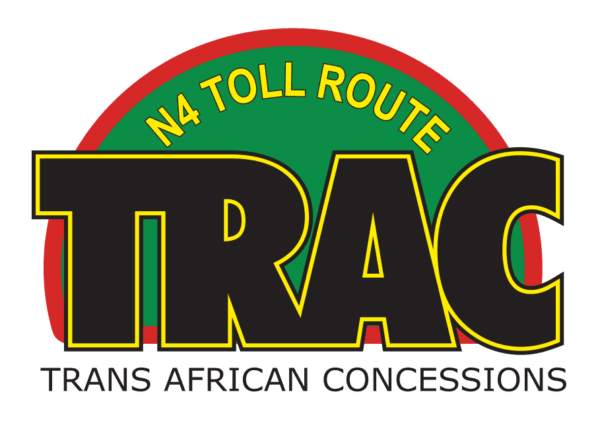 This festive season is expected to be extremely busy on the N4 Toll Route, with Trans African Concessions (TRAC) anticipating thousands of motorists to travel between Gauteng, Mpumalanga and Mozambique in December 2019 and January 2020. 
To accommodate the surge in traffic, TRAC has undergone intense preparations it believes will assist to prevent heavy backlogs. 
These include ensuring toll plazas are fully manned on peak traffic days, conducting double route patrols on earmarked days, and having its route patrol, roadside assistance and 24-hour Helpdesk teams on high alert throughout the festive period. 
Traffic on the N4 Toll Route is expected to peak on 6, 7, 13, 14, 20, 21 and 22 December 2019 and 4 and 5 January 2020. 
On these days, all of TRAC's response units, in collaboration with emergency services such as the SAPS, paramedics, Fire and Rescue and Provincial Traffic, will be deployed to strategic points along the route – Bronkhorstspruit, Middelburg, Milly's, Mbombela (Nelspruit), Hectorspruit, Komatipoort and Matola Weighbridge (Mozambique) – to enhance incident/accident support. 
Extremely heavy traffic is expected on the route to the Lebombo Border Post in Komatipoort. 
Truck delays 
Over the past few months TRAC has issued warnings about the heavy truck delays at the border and again warns members of the public of the current status quo. 
Road users are urged to note that although delays at the border impact traffic flow on the N4, border clearing processes do not fall under TRAC's jurisdiction or responsibility and it cannot be held liable for, or assist with, backlogs relating to this. 
However, TRAC will work closely with the Lebombo Border Control Operational Coordinating Committee and Ressano Garcia Border officials to assist with traffic management measures to improve traffic flow. 
This includes the provision of several logistical items and road user information. 
Although the Lebombo and Ressano Garcia Border posts will be operational 24 hours from 13 December to 13 January, road users are advised that traffic management operations will be implemented from 11 December.
These include:
South Africa (eastbound)
 
A traffic control point at

Coopersdal, where all vehicles are to come to a dead stop. Be patient and expect an approximate 30-minute delay;

 

Taxis will be diverted to the old

Komatipoort

Airfield, which has been prepped by TRAC to accommodate over 1 000 vehicles at a time. Clearing will be done at this facility and taxis will then be escorted to the border;

Commercial vehicles (trucks) will be redirected onto the

Coopersdal

road (R582) and

?

Strydomsblok

 to be processed at KM 7. These vehicles will return via the same route and queue at Mananga Road

 while awaiting border crossing;

 

Busses will also be cleared at KM 7;

Private vehicles must proceed straight on the N4

 to the Lebombo Border Post. These road users are urged to stay in the right lane

 after passing the BP garage

 as the left lane will be reserved for trucks, convoys and official vehicles;

 

To avoid unnecessary traffic on the route, vehicles 

on the

 

route to

Komatipoort, Kruger National Park or Ngwenya Lodge are advised to use the

Tenbosch

turnoff;
Mozambique (westbound)
There will be three (3) lanes of traffic in the westbound lane and one lane in the opposite direction;

There will be six (6) stop areas, one next to Moamba, for observation purposes only, one compulsory stop at KM 10 and KM 14

,

 and another one next to the cemetery in Ressano Garcia;

On the remaining three locations the traffic will be split as follows:

 
Main dispatching of travel

l

ers at KM 4 and KM 7;

 

Organising

of 

p

olice escort at KM 4;

 

Each control point will be manned by the police, customs and immigration officials;

Public transport terminal will be transferred to the Ressano Garcia Border Post.

 
TRAC is also pleased to announce that construction on the N4 Toll Route will be on hold during the construction sector's annual leave period, from 13 December 2019 to 6 January 2020.
However, all construction areas will still be deemed active and road users are urged to be cautious and obey road signage.
The safety and wellbeing of the N4 Toll Route's road users is TRAC's primary concern and it urges everyone using its beautiful route this holiday season to make full use of this initiative by calling the TRAC Helpdesk on 0800 87 22 64 for quick, effective assistance for any problem. 
TRAC further encourages road users to stay abreast of news about the route, throughout the festive season, by following it on Twitter@TRACN4route or visiting its website at www.tracn4.co.za.