On Thursday, 13 August, the SANRAL Western Region staff celebrated Mandela month and Women's month by giving back to the community of Saamstaan township.
The Malmesbury Crime Reporting Centre is a joint effort by SANRAL, the Malmesbury Community Police Forum (CPF), the Swartland Municipality and MSS Security. The project is driven by the CFS and is lead by Mrs Slingers.
The project's different partnerships came together to sponsor the community and shipping container to be made into a reporting and counselling centre.
The event involved all parties participation whereby the municipality provided the property and sewerage, the police provided the container and MSS Security provided two-way radios.
SANRAL ensured that the container was made usable by providing:
– Fencing and gates around the station
– Paint and painting
– Furniture
– Flooring
– Partitioning for a reporting and counselling room inside the container
– Flowers and trees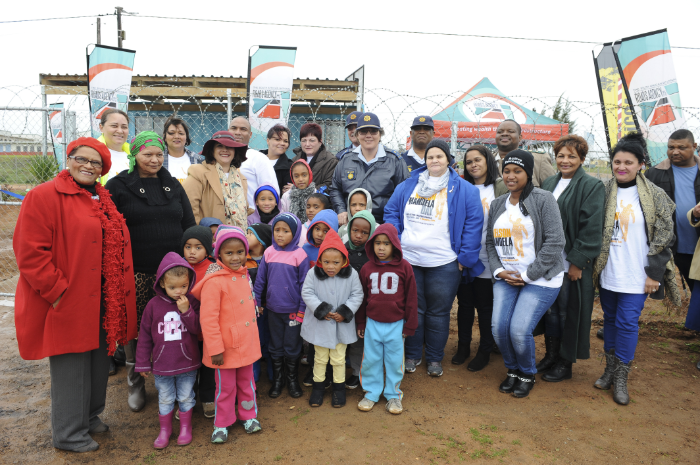 Thank you to all the SANRAL regions for taking part in International Nelson Mandela Day and contributing to the good of the nation. May we continue to make a difference in the lives of those in need.