The largest province in the country boasts the brightest stars, once a year spectacular flowers and wildlife which includes the black-maned lion.
If that sounds like a romantic or family getaway to experience, it is time to take a tour in the Northern Cape.
With space aplenty, long road trips to enjoy and the warm to summer days and cold winter nights the Northern Cape is a true escape from the hustle and bustle of major urban areas.
The N14 runs from Springbok through Upington via Kakamas and ends in Gauteng – most of the provincial tourist highlights can be reached off these maintained highways such as the Kgalagadi Transfrontier Park. The 37,000 kilometres stretch across South Africa and Botswana and there are plans to link this huge park to the nearby Augrabies National Park and the Namib National Park, which is the largest conservation area in the world.
Northern Cape heritage offerings:
The Kgalagadi
• You can feel the peace descending on you as you gaze at the red sand dunes.
• There is sparse vegetation, the occasional tree and dry riverbeds, the gemsbok and the black-maned lion.
The Augrabies Falls

It is where the water thunders through a gorge and makes you feel small and vulnerable.
There are several kinds of buck as well as small predators like leopards and wild cats and a rich offering of indigenous plants.
UNESCO Heritage Site, the Richtersveld Cultural and Botanical Landscape border on the Ai-Ais Park in Namibia and enclose the world famous Fish River Canyon.
Namaqualand is known for its stunning display of wild flowers between July and September, becoming a massive carpet stretching to the horizon of scent and colour.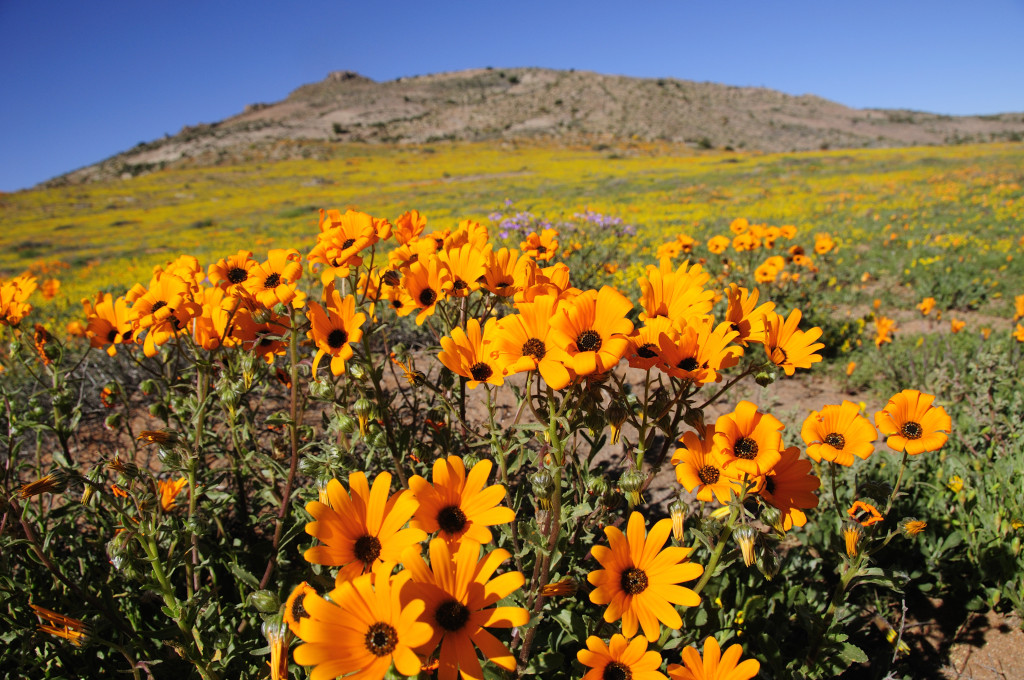 And the provincial capital, Kimberley, has a fascinating history built around it and South Africa's earliest diamond days. Not forgetting the Big Hole, which is the biggest man-made in the world because of its diamonds.
We can go on and on about the Northern Cape, so journey on and experience it and frame those memories.