Six organisations benefited from Bakwena's annual golf day.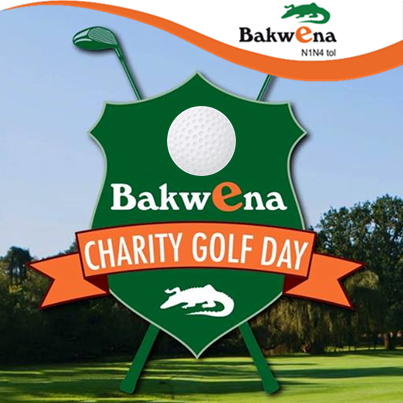 Bakwena Platinum Corridor Concessionaire (Pty) Limited raised R193 600 at its 11th annual charity golf day held at the Centurion Country Club in October.  
To date, the total amount raised by Bakwena for charity sits at just over R1.8-million.  
Bakwena holds a 30-year Concession Contract with the South African National Roads Agency (SOC) Limited (SANRAL) to design, build, finance, operate and maintain 385km of road. 
Six charities were selected to benefit from this year's event, namely Thusanang Early Learning Centre, PinkDrive, WheelWell, Cansa, Laudium Cancer Care and Mohau House. 
Bakwena's public relations manager, Charmaine van Wyk, said: "The success of this event is due to the support of our valuable stakeholders, who have generously supported us for the last 11 years. 
"This initiative forms part of our social development programme where we contribute to the health and well-being of communities adjacent to the N1/N4 routes we manage." 
Bakwena would like to thank the following sponsors and supporters of the 2019 Charity Golf Day: AIIM, Basella Maintenance CC, Big Fleet Media (Pty) Ltd, Bridge Jointing, Evo Motors, G4 Civils (Pty) Ltd, Hatch, Inspecta Car, IPI Development Construction, JG Afrika (Pty) Ltd, Kikuti Events, Leo Consulting (Pty) Ltd, Merchelles Collective (Pty) Ltd, MasterDrive, Mikros Traffic Monitoring (Pty) Ltd, Moonraker Creative Communications, N3TC (Pty) Ltd, Nextec Roads and Highways, Nedgroup Investments, Nedbank Corporate and Investment, Nyeleti Consulting (Pty) Ltd, Pt Operational Services (Pty) Ltd, Roadlab Laboratories, Raubex Construction, SceniVision, SARF, USASA Plant Hire, Veritas, WBHO, Webber Wentzel, VEA Road Maintenance and XFactor Safety.