This initiative addresses matters of concern raised by local business and the municipality, in addition to educating about the opportunities available.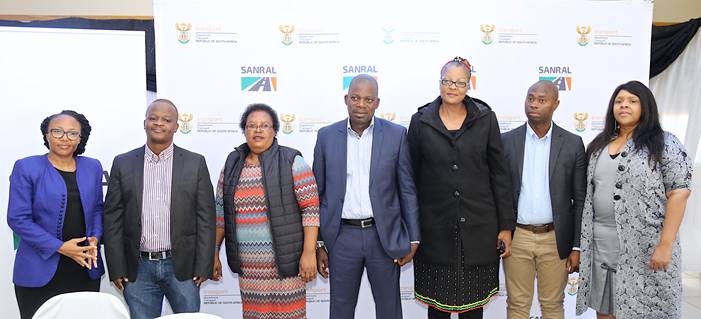 Small businesses in Nkomazi are set to benefit from upcoming road construction projects. 
The South African National Roads Agency (SOC) Limited (SANRAL), accompanied by the Honourable Petrus Ngomane, the newly appointed MEC for Finance, Economic Development and Tourism in Mpumalanga, and Nkomazi Local Municipality Mayor Cllr Johan Mkhatshwa, embarked on a drive to inform stakeholders about the opportunities that exist in the road construction industry. 
Transformation and projects 
SANRAL's transformation policy opens opportunities in the road construction industry. 
Small, Medium and Micro-sized Enterprises (SMMEs) in Nkomazi will benefit from SANRAL's upcoming road upgrade and routine road maintenance projects, said Madoda Mthembu, SANRAL's Operations and Maintenance Manager.  
One such project is the improvement of the R581 from the R570 intersection near One Tree Hill to Tonga.  
The project is still in the design phase, with construction set to begin in 2021.  
It will entail the addition of passing or climbing lanes, earth and layer works, safety improvements, drainage and structural improvements.  
Local businesses can also look forward to 176km of upcoming routine road maintenance projects, which will include among others, general maintenance of the road reserve, grass cutting, storm water drainage, fencing and road signs. 
Taking SANRAL to Nkomazi 
Attended by local municipality officials and business people, the "Taking SANRAL to Nkomazi" initiative took place on 14 June with the aim of addressing matters of concern raised by local business and the municipality, in addition to educating those in attendance about the opportunities available to them.  
"It is our objective to involve the communities in the immediate vicinity of our projects, especially on our routine road maintenance and community development work packages.  
"Previously, smaller contractors had to face many barriers to entry, but, now, SANRAL's corporate strategy and transformation policy empowers us, as an agency that plays a major role in the construction industry, to develop emerging contractors," Mthembu added. 
Central to the discussion was the economic impact of roads on Mpumalanga's economy. "Our people must benefit from SANRAL's work. All three spheres of government must work together. We want to develop Nkomazi and place factories and manufacturing companies near the border, benefiting the people of Mpumalanga. Good roads are important for this to be achieved," MEC Ngomane said.  
"South Africa has a well-maintained road network. Today we can drive from Malelane to Pretoria without having to go through Nelspruit, all thanks to SANRAL. As we plan to grow our economy, we will need more roads. Let us begin by taking care of our current roads. SANRAL, you are a part of us. My hope is that our partnership will be fruitful and will continue to grow." 
Mayor Mkhatshwa, added: "We are pleased with SANRAL's presence here today. We trust there will be economic improvement. Our people didn't know where to go to access SANRAL business and employment opportunities.  
"We, as a province, are strategically located between two countries and this should mean opportunity for our people. We need this to become more than just strategic placement. We want to see things happening." 
SMME DEVELOPMENT 
Mthembu said SANRAL is committed to providing opportunities for small contractors that have limited experience.  
This is done through various community development projects. 
"Local SMMEs are able to build and maintain these roads for their local municipality. This will help them gain experience and improve their CIDB grading and skills levels," said Mthembu. 
As per government policy for SMME development, main contractors are required to subcontract 30% of the contract value to SMMEs of CIDB grading 1-6.  
In some cases, main contractors enter into joint ventures, with a 70/30 split between a 9CE main contractor as the lead partner and lower-grading contractors (5CE, 6CE or 7CE) as the joint venture targeted partners. 
Driven by this commitment, SANRAL has visited all provinces in South Africa with the aim of engaging communities and interested organisations in its transformation strategy, which commits to give suitably qualified emerging enterprises an opportunity to perform some of the work awarded to main contractors. 
"As much as we would all like to see transformation take place quickly, local business must understand that we cannot do this outside of the prescripts of the law. We are guided by the Public Finance Management Act, which binds us to doing business fairly," Mthembu concluded.