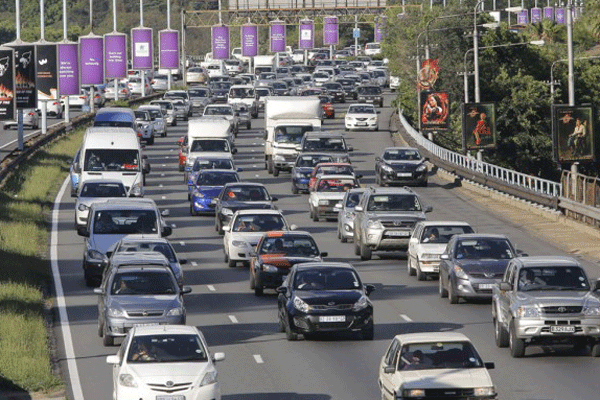 The South African National Roads Agency (SOC) Limited's pursuit for innovative ways to make travelling a pleasure are evident in the work The Stellenbosch Smart Mobility Lab (SSML) does.
A researcher's paradise, the SSML brings together multiple disciplines to study traffic patterns so we can predict behaviour and build more intuitively.
The SSML was established in the faculty of engineering at Stellenbosch University in June 2014. It focuses on technology applications to transport problems (also known as intelligent transportation systems).
It provides a platform for the development of innovative and cost-effective transportation solutions for developing countries. This state-of-the-art research and teaching environment, established in partnership with SANRAL, is specifically geared towards addressing traffic problems in developing countries like ours.
A smart city
The SSML is positioned to help make Stellenbosch the first transport orientated "smart city" in South Africa.
A smart city incorporates a wide range of system improvements, each designed to move people and goods more efficiently. It uses data, information technology and communications to optimise infrastructure usage and improve services such as electricity, communications, infrastructure management, water provision and transportation.
Associate Professor of intelligent transportation systems (ITS) at Stellenbosch University, Dr Johann Anderson, said: "Stellenbosch is well connected with surrounding areas – with five arterial routes extending from the town centre in a radial configuration. These radial routes then join to form a single north-south arterial road west of the town centre – Adam Tas Road – which is the most congested during peak hours of traffic."
This makes Stellenbosch the perfect testing ground for ITS applications in South Africa, which can then be tested in the SSML and distributed throughout Africa.
Promoting interdisciplinary research
The SSML, which has been used by approximately 150 students since 2016 for research purposes, is a physical environment based in the civil engineering department of Stellenbosch University.
It facilitates undergraduate and postgraduate research in transportation engineering and ITS applications. The lab is shared by students working on transportation issues from multiple disciplines, including civil engineering, electrical and electronic engineering and industrial engineering. It is a rich source of information for anyone interested in building a better and more efficient future for our country.
The students who frequent the SSML represent a wide range of interests even within their fields, from transport safety, traffic engineering and systems engineering to computer programming and electronic development.
The lab environment thus encourages interdisciplinary research that can provide a more complete picture of how South Africa moves and what changes in that movement.
SANRAL's Western Region Engineering Manager for Operations, Randall Cable, said: "New ITS techniques, such as the computer vision technology developed by Hardy van Zyl, a graduate of the SSML, assist traffic engineers to analyse and understand traffic patterns. This analysis of data assists the SSML to conduct future research into ITS solutions – not only to the congestion on roads in Stellenbosch, but also in ways to enhance traveler information, made available to users of the local transportation system further afield.
"This will greatly contribute towards the improvement of mobility in the smart city environment, with an emphasis on providing sustainable and cost-effective solutions for developing countries."