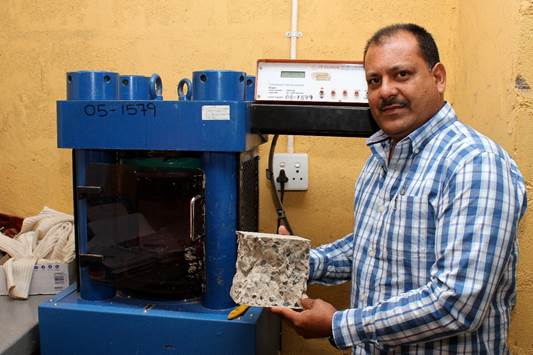 On 3 July 2014, a steel and concrete bridge in Belo Horizonte, Brazil collapsed while under construction for the 2014 FIFA World Cup, killing two people and injuring 22. Construction error was to blame.
On 27 September 2014, a motorway bridge collapsed during construction  in Copenhagen, Denmark, injuring several workers. Again construction error was the cause.
On 14 October 2015, a temporary bridge that was part of a construction project collapsed onto the M1 highway in Sandton, Johannesburg, killing two people and injuring 21 others. An investigation into the cause of the collapse is yet to release its finding.
Once a bridge is completed, one can confidently expect that the structure will last for its intended life span and perform its intended job. Bridges should always be safe so we don't think twice about driving over them.
Bridge design and engineering has advanced significantly in the latter half of the past century because bridge designers and engineers have applied lessons learned from a series of bridge failures.
But how can the structural safety of a bridge be guaranteed?
On South Africa's national roads network, the responsibility for the safety of bridges is vested with the South African National Roads Agency SOC Limited (SANRAL) whose mandate is to finance, improve, manage and maintain the national road network – the "economic arteries" of South Africa.
Ravi Ronny, Planning, Design & Construction Manager – SANRAL Eastern Region, said South Africa is right up there with the best in the world in terms of design and construction of bridges.
"No expense is spared to ensure the highest degree of scrutiny during every stage of a bridge building project.
"Only the best people with the necessary capability and depth of experience are involved because safety of a bridge is paramount."
He said the recently built Chota Motala Interchange straddling the N3 in Pietermaritzburg and the Umgeni Road Interchange on the N2 in Durban which are already proving a boon to motorists subscribe to world-class safety standards.
The R816-million N2/M41 Mt Edgecombe Interchange which will make history in mid-2016 when the longest incrementally launched bridge in South Africa is completed, also incorporates SANRAL's stringent safety audits during its current construction.
So too will the two mega-bridges to be built across the Msikaba and Mtentu river gorges on the Wild Coast toll road at a cost of R1.2-billion and R1.3 billion respectively. These bridges will be larger than the Garden Route bridges, such as the Storms River and Bloukrans structures.
Ronny said these two bridges will probably be the bridges with the largest spans in Africa and possibly the southern hemisphere.
He said before construction of a bridge takes place, a consulting engineering firm or consortium with an experienced bridge engineer is appointed during the design phase to undertake the designs of structures.
As part of their quality systems, these consulting firms also undertake internal reviews of the bridge designs. On major projects incorporating medium to large span bridges, a tender is put out for a peer review of the design by SANRAL.
The reviewing firm will also have experienced bridge engineers that will undertake the review of the bridge design and any constructability issues that may be of concern.  All bridge designs must comply with TMH7 bridge loading and design code.
In addition, SANRAL has its own code of practice for the design of highway bridges and culverts in South Africa, which all bridge designers need to follow.  Particular emphasis is placed on the safe load capacity of the bridge.
Thereafter the contractor that is appointed must build according to the Committee of Land Transportation Officials (COLTO) standard specifications for road and bridge works, which is used exclusively by road authorities. COLTO, which now operates under the COTO (Committee of Transport Officials) acronym, is published through the Department of Transport.
A tender is also put out for an independent site laboratory that is registered with the South African National Accreditation System (SANAS). The laboratory conducts construction materials testing to ensure quality of the concrete and other constituents and provides verification that the project is being constructed in accordance with the engineer's design for material requirements.
SANRAL appoints a consulting firm to undertake the construction supervision, which comprises a site team of engineers and other support staff to supervise the project and to ensure the construction complies with the COLTO standard and project specifications.
A senior materials and laboratory specialist within SANRAL undertakes random audits on the site laboratory to ensure compliance with the laid down specifications as well as with the laboratory contract.
Ronny said SANRAL had a bridge network headed by bridge specialist engineer Edwin Kruger who resides at SANRAL's head office in Pretoria.  He interacts with design engineers in all aspects of bridges from concept planning through to detail design.
Dennis Rossmann, SANRAL's materials specialist at SANRAL Eastern Region, plays a similar role as Kruger but on aspects of materials for road and bridge design and construction as well as pavement design and construction.
SANRAL's bridge management system, which incorporates regular inspections by qualified inspectors, aims to ensure the safety of the public crossing over or under bridges and major culverts.
All bridges and major culverts are inspected by accredited inspectors every five to six years and any repair work is prioritised based on risk.
Several bridges have bagged SANRAL top awards from the South African Institution for Civil Engineering and the Concrete Society of Southern Africa for their innovation and contribution to excellence in the engineering sector.
"These awards are testimony to the high standard of work on SANRAL projects and help increase public confidence in the safety of the structures," said Ronny.