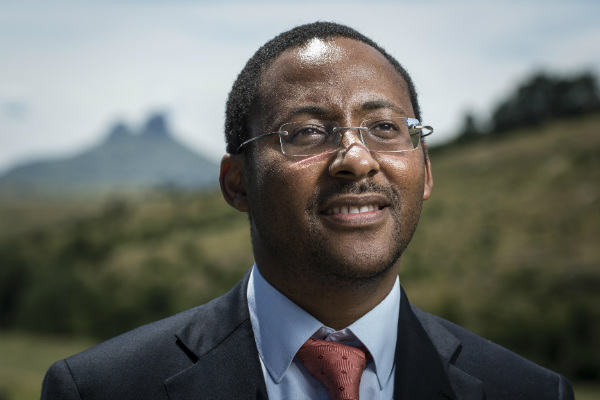 The South African National Roads Agency (SOC) Limited (SANRAL) is consolidating its role as a leader in governance and strategy with the appointment of Thabiso Malahleha as Head of Strategy.
Malahleha will be a key advisor and report directly to the Chief Executive Officer of SANRAL, Skhumbuzo Macozoma.
Malahleha is a graduate of the universities of Natal, Cape Town and Stellenbosch, where he honed his skills in Finance and Economics.
He completed his Masters in Development Finance, focusing on Implementation of Open Road Tolling through the Gauteng Freeway Improvement Project, from the University of Stellenbosch Business School in 2011.
More open and responsive
Announcing the appointment, Macozoma said: "At this juncture in SANRAL's history, Malahleha is the right person to assist in making the organisation a more open and responsive government entity."
As Head of Strategy, Malahleha will ensure that SANRAL's strategic and performance planning, reporting, measurement, analysis, assessment of progress and use of performance information will improve further on the results already achieved. His extensive and varied experience in the transport and built environments brings additional strength to the agency.
Commencing 1 May 2017, Malahleha will bring to the job his understanding of infrastructure finance and co-ordination gleaned from his stint as a director in the Integrated Infrastructure and Network Development Chief Directorate at the Department of Transport (DoT).
He has worked on numerous projects that speak directly to his suitability for this position, including the Winelands Toll Concession Project and a study on Direct Impact of Investment in Key Economic Transport Infrastructure during his 6-year tenure at the DoT.
Not a newcomer
Malahleha is not a newcomer to the national roads agency. In July 2010, he joined SANRAL as Administration and Project Manager, in which capacity he demonstrated his aptitude for managing complex projects.
As Head of Strategy, Malahleha will collaborate regularly with the Engineering Executive, Road Network Manager and Chief Financial Officer, on evaluating the efficiency of use of resources across all agency activities.
"I look forward to this challenge and being at the centre of the decisions and actions related to the long term performance and progress of the organization," said Malahleha.