Agency is contributing towards creating a safe road transport network, while extending opportunities for black-owned enterprises to participate in construction projects.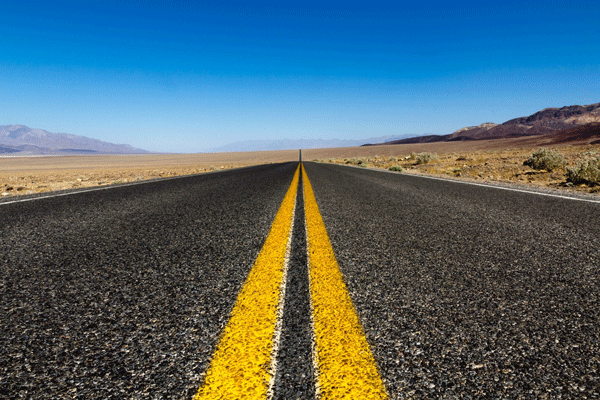 The South African National Roads Agency (SOC) Limited (SANRAL) is changing what so far has been a given – the construction industry is dominated by big corporations with little participation by black-owned companies. 
Many local emerging black-owned businesses do not possess the resources and skills to take on major road construction projects.  
Lack of capital and adequate financial support, as well as access to other resources, such as construction equipment, has them at a disadvantage when tendering for projects. 
A big step was taken in 2017 when SANRAL launched a new strategy – Horizon 2030 – and a draft transformation policy which seeks to increase the participation of black-owned contractors in the construction and related industries. 
The new policy sets clearly-defined targets for the participation of black contractors, suppliers and professionals in all projects and procurement commissioned by SANRAL. 
According to SANRAL transformation manager, Ismail Essa, the transformation policy will soon require contractors wishing to secure tenders from SANRAL to have a minimum of 51% black ownership. 
SMMEs speak 
While welcoming the progress, some SMMEs have expressed their wish that the pace was even faster and the net cast wider. 
Tshireletso Shebi from Dipako Construction is one of the SMMEs subcontracted by Edwin Construction (Pty) Ltd to work on the rehabilitation of the R34 road, a SANRAL project in Schweizer Reneke in the North West province. 
Although he is grateful for the opportunity to work on the project, Shebi believes SANRAL can do more to assist in the development and participation of black-owned companies in projects. 
"We are thankful to SANRAL for the opportunity and for its efforts to transform the industry, but we feel the approach does not go far enough," said Shebi. 
He feels small contractors are not being exposed to mainstream construction, but they are rather given a small taste of what it takes to build roads. 
Shebi said: "If you give a company 30%, it should be 30% of everything. They should be able to do all the work from earthworks and excavation to construction of road-bed and road surfacing.  
"In this way they can learn the difficulties that comes with building a road, let alone price it. The roads agency should at least allocate a section of the project or some kilometres to participating SMMEs with the main contractor to oversee the work." 
Shebi believes small contractors should be taught to stand on their own and be encouraged to take on major challenges, rather than settling for drain works or standard routine road maintenance (RRM). 
"Achieving transformation will remain a big challenge if companies are not taught to stand on their own. They should not cut corners, but with proper training and grading they can manage," he said. 
Capacity building 
According to SANRAL's Vusi Mona, general manager: communications, the biggest challenge is the issue of capacity. 
"SANRAL's mandate is to deliver quality roads to meet global standards. Small companies do not have the capacity to deliver the complete package. When we issue tenders, they do not bid for the work or meet the set requirements," Mona said. 
But, the agency has recognised it must go even further and introduced a joint venture condition that requires big companies to partner with small companies when bidding for projects. 
Mona explained: "Due to the complexity of SANRAL projects, new entrants into SANRAL work require a longer and more intense incubation period. Meaningful joint ventures will go a long way to prepare the new companies to become efficient service providers to the agency. 
"This will help accelerate their growth and improve their grading at the Construction Industry Development Board (CIDB). This also applies to consulting engineers who wish to work for SANRAL." 
The joint venture condition was first introduced with the awarding of two contracts for the rehabilitation of sections of the R573 Moloto Road, one of South Africa's busiest routes linking Gauteng, Mpumalanga and Limpopo. 
SANRAL has also signed agreements with two private companies to make the leasing of heavy road construction machinery easier for SMMEs. 
Mona said the agency is strongly committed to providing support to black business development through structured development programmes and partnerships with industry players to ensure meaningful and rapid development and growth of black entities. 
"There is no magic bullet to resolving the issue and fast-tracking transformation. And, remember, we do not intend turning the industry black. The agency has set a new vision for 2030 that will require inclusive participation by all stakeholders to succeed. SANRAL will continue to create opportunities for all to co-exist and get a fair slice of the pie," he said.