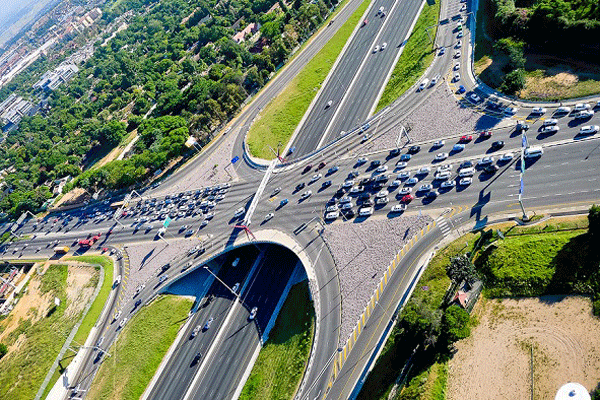 Through its professional management of the country's most widely-used physical infrastructure, our roads, The South African National Roads Agency (SANRAL) impacts the economy positively.
SANRAL's Annual Report and audited financial statements for 2015/16 were tabled in Parliament on 11 October 2016 and they revealed its impact.
Chairperson of SANRAL's Board, Roshan Morar, said: "Without this network – and without SANRAL – none of the country's economic growth objectives can be achieved. Roads are a prerequisite for economic growth and the delivery of social services to citizens."
SANRAL has grown confidence in its ability to manage national and provincial roads; allocated more than R3.5-billion to SMMEs and has been given its 13th successive clean audit report.
Confidence in the capacity and ability of SANRAL is reflected in its growing mandate after an increasing number of provinces requested SANRAL to take responsibility for the management of regional roads, resulting in a total network length of 21 490km at the time of the report.
Morar said: "We are proud of the fact that the engineering and safety interventions we introduce upon assuming responsibility for provincial roads lead to visible improvements within a couple of months."
SANRAL makes a concerted contribution towards road safety through the implementation of globally-recognised measures including safer roads, safer vehicles, safer road users and improved post-crash response. This is also illustrated by improved response times to incidents on roads that are served by the Freeway Management System.
Morar said: "SANRAL is proud of its contribution to the transformation of the South African economy, especially as it is reflected in the growth of the SMME sector.
"Our commitment to the empowerment of emerging contractors is demonstrated by the value of contracted allocated to this sector on construction and maintenance projects."
During 2015/16 SANRAL awarded 210 contracts worth R14.8-billion for new works, rehabilitation and improvement as well as routine and special maintenance projects. Of this amount, R3.56-billion was earned by SMMEs.
Good governance
SANRAL has received a clean audit report from the Office of the Auditor General for the 13th year in succession.
SANRAL's Deputy Chief Financial Officer, Dumisani Maluleke, said: "SANRAL continues to set high standards in the fields of corporate governance, accountability and financial probity.
"Ensuring best value for money and the confidence of the financial markets remain important objectives for the Board and management."
He added that the quality of SANRAL's engineering and technology is recognised by its peers, internationally and locally and reflected in the accolades awarded to the agency including global recognition for the Umgeni Road interchange in Durban.