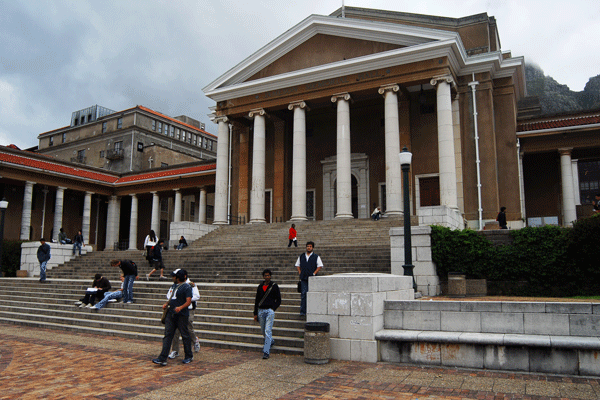 SANRAL is dedicated to providing skills development to the future workforce of South Africa and has therefore partnered with various academic institutions to achieve this.
SANRAL has partnered with Wits University, University of the Free State (UFS), as well as Nelson Mandela Metropolitan University.
South Africa's National Development Plan, or Vision 2030, insists skills development will provide a skilled and capable workforce to support an inclusive growth path.
Wits University Targeting Talent Programme
SANRAL funded 49 of the 797 learners who participated in the developmental Targeting Talent Programme (TTP) at Wits University in 2015. A key objective of TTP is to facilitate a smooth transition to higher education for promising learners.
During 2015, there was a Mathematics and Science Supplementation Session in March and April and 43 of the SANRAL-funded TTP learners attended. In addition, Wits University hosted a Residential Academic Enrichment Camp in June and July. It catered for 900 learners in grades 10, 11 and 12 and was funded by the Department of Science and Technology, SANRAL, Beyond Petroleum South African Education Foundation Trust (BPSA EFT) and the Industrial Development Corporation.
In 2015, information was gathered on the current activities of a group of 140 young people who had been funded by SANRAL and BPSA EFT to participate in TTP in 2012. This revealed that 92.9% of the group had gone on to higher education. In addition, it showed that:
Wits University was the institution most often selected 36.9% of the students studying there. The University of Limpopo and University of Johannesburg were attended by 13.8% and 13.1% of the group respectively.
A large majority of the former TTP participants opted for science and maths-based degrees.
About half the group, 47.7% to be exact, had advanced to their third year of study in the minimum time possible. About 42% were in their second year of study, which could indicate either a gap in studies or a need to repeat a number of subjects.
Science-for-the-Future at University of the Free State
During 2015, SANRAL signed a three-year partnership agreement with the UFS to continue supporting its Science-for-the-Future programme. This comprises two distinct elements:
An ICT Laboratory Programme that delivers e-education in science and maths to high school learners with a talent and passion for these subjects.
The Family Math and Science Programme which equips educators to deliver activity-based sessions on maths and science for young learners and their families, in order to demystify these subjects and build the interest and confidence required to succeed at them.
Nelson Mandela Metropolitan University Science, Technology, Engineering and Mathematics Pipeline Project
The Science, Technology, Engineering and Mathematics Pipeline Project (STEM PP) project aims to develop the skills of grade 10-12 learners in Port Elizabeth and Uitenhage schools. The goal is to increase the number of learners who qualify to study for a degree in a science-related field.
Through regular laboratory sessions, STEM PP uses experiments to teach concepts, improves theoretical understanding, exposes learners to ICT, and fosters an interest in science as a subject and engineering as a career. SANRAL invested R1.72-million in this project in 2015.
It has grown steadily since 2010 and in 2015 further expansion was facilitated by access to additional laboratories. The number of participants increased by an impressive 36%, from 1 603 in 2014 to 2 181 in 2015. This includes a small number of student educators and educators.