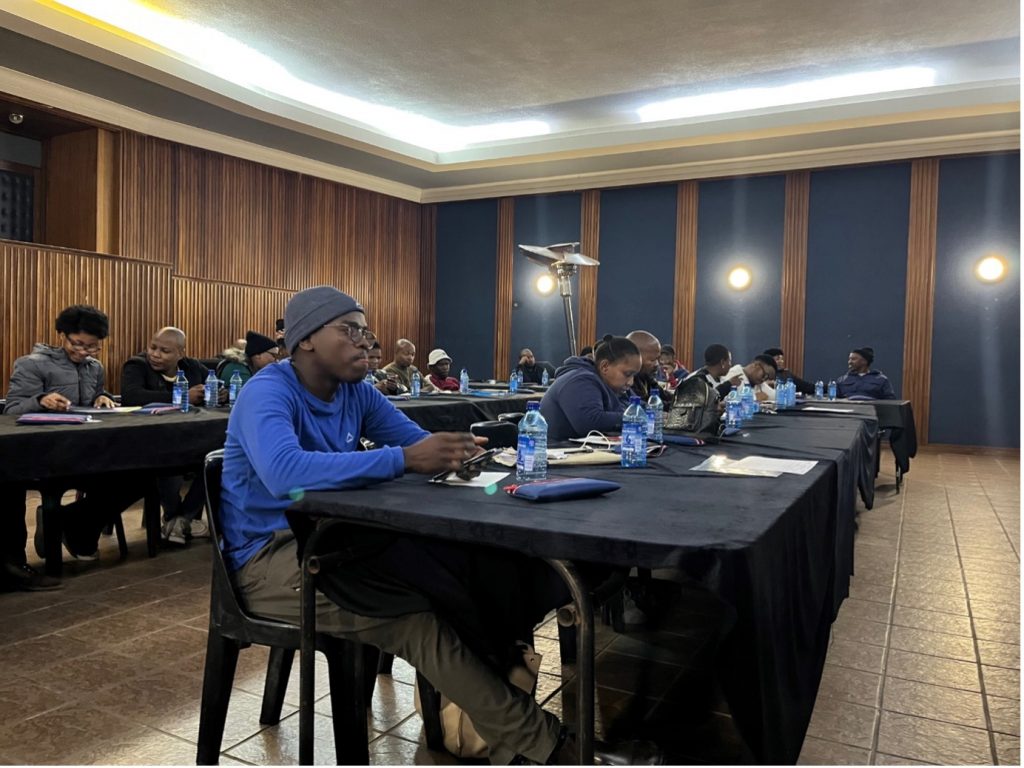 Small, medium and micro enterprises (SMMEs) from various towns in Matjhabeng Local Municipality in the Free State can now confidently submit tender documents when tendering for construction contracts, thanks to an innovative transformation initiative by SANRAL.
At the Ferdi Meyer Hall in Welkom recently, 180 graduates of a 22-day SANRAL SMME skills development pre-tender training programme proudly accepted their certificates, and said they were looking forward to using the invaluable knowledge gained during the training.
The training – which places special focus on uplifting designated groups (women, youth, military veterans, people with disabilities and CIDB lower grade contractors) – comprised basic literacy and numeracy, and understanding how to run a successful contracting business and how to develop and submit competitive, yet profitable and compliant tenders.
The certificates were handed out by SANRAL Eastern Region Transformation Officer James Takalo, who reiterated that one of the main intentions of the training was to prepare SMMEs to bid for tenders. "Local businesses from the Matjhabeng area took advantage of this opportunity to participate in the pre-tendering course, which will help them to bid for opportunities that may arise.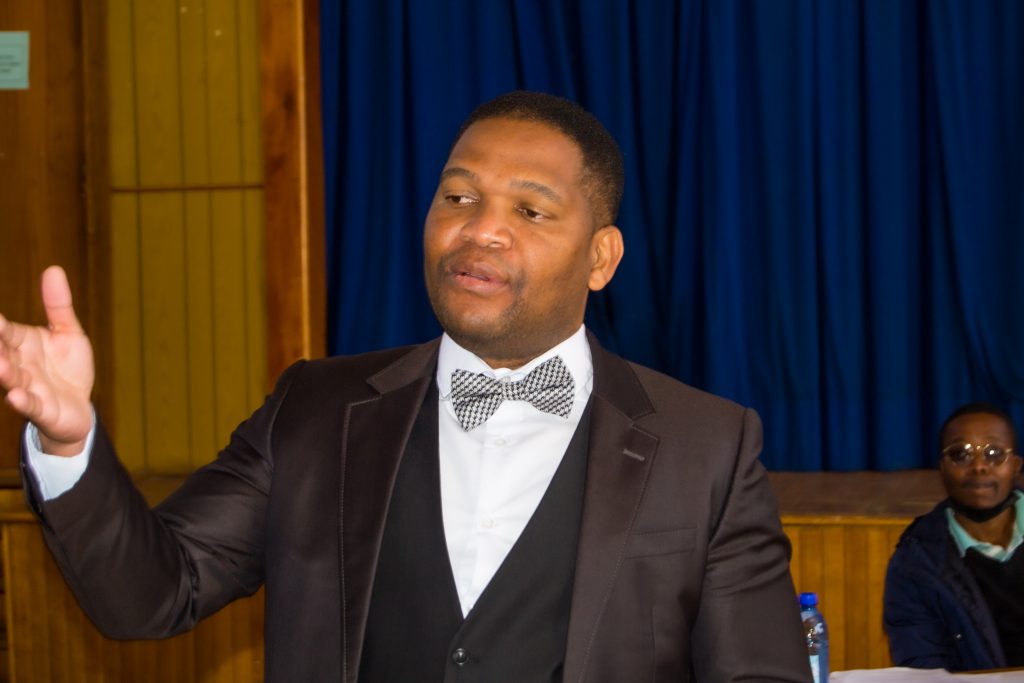 JAMES TAKALO SANRAL's Eastern Region Transformation Officer addressing the SMMEs on the first day of training
"The pre-tender training contract was awarded to ACS/Tjeka JV in 2022 for the duration of three years, and the training is still available for the next two years and is open to all local CIDB grade 1-4 CE and GB who wish to be competitive and compliant," Takalo said.
He added that the programme aligned with SANRAL's Horizon 2030 strategy, which calls for an aggressive transformation agenda in the road construction industry through the upliftment and advancement of black contractors.
The CETA-certified programme is set to run over three years, during which SANRAL plans to offer certified training to 40,000 SMMEs across South Africa.
Katleho Victoria Mafanti, owner of Silatsatsi Trading CC, said the training advanced her knowledge of the tendering process and she now knows how to price a construction job.
Molahlehi Mokheseng, who owns Khes S Trading and Project, said he had gained a lot theoretical knowledge, and couldn't wait to put his knowledge into practice to grow his business.
To qualify for the training, SMMEs:
need to be a tax-compliant company, registered on the Central Supplier Database (CSD),
must have an active Construction Industry Development Board (CIDB) registration and must be 51% black-owned, and
the business owner must submit his/her highest academic qualification, including proof of address.
In the event of a business owner not being able to attend the training, another person can attend the classes on the behalf of the business, via a nomination letter to SANRAL.
The classes run for 22 days and trainees are required to attend all of them, and to pass all modules in order to be awarded a CETA-accredited certificate.