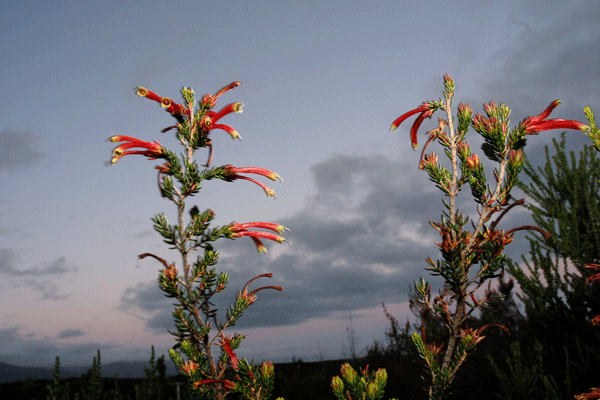 In its quest to connect people throughout the country, the South African National Roads Agency Limited (SANRAL) still wants to take care of the natural environment.
South Africa's National Development Plan or Vision 2030 seeks to protect and enhance our environmental assets and natural resources which is exactly what SANRAL is doing in the Eastern Cape.
SANRAL has initiated their planned environmental conservation programmes designed to protect the Eastern Cape plant biological diversity and natural heritage of the Wild Coast as part of the environmental management plan of the N2 Wild Coast Toll Road (N2WCTR).
It has now launched a formal tendering process for a service provider with botanical and conservation expertise to implement aspects of the environmental management plan for the N2WCTR.
The successful service provider – to be appointed later this month – will be responsible for search and rescue, horticultural and rehabilitation services of threatened, protected and rare plant species near the Msikaba and the Mtentu bridges outside Lusikisiki and Flagstaff in the Eastern Cape.
Keeping plant species protected
Search and rescue missions will take place before all phases of the project, including the initial construction of haul roads to the Msikaba and Mtentu river bridge sites (scheduled for September 2016 – February 2017), the construction of the two mega-bridges (early 2017 – late 2019), and for construction of all other road works and bridges ( 2018 – 2020/21).
Mbulelo Peterson, SANRAL's Southern Region Manager, said: "Our first priority is to put programmes and initiatives in place to comply with the conditions of the record of decision from the Department of Environmental Affairs. All SANRAL road construction and engineering projects in South Africa and the Eastern Cape have stringent and well-planned environmental management plans, but none more so than on these N2 Wild Coast Projects.
"All SANRAL projects are finely monitored and evaluated. The environment and communities in the Wild Coast are and will be our first priority."
The appointed service provider will be responsible for:
Establishing and maintaining plant nurseries at suitable locations;
Undertaking tasks as set out in the Plant Search and Rescue Plan;
Rescuing plant material listed as protected, vulnerable or rare and additional plant species suitable for rehabilitation;
Utilising and involving local communities to harvest plant materials that have traditional uses in accordance with an agreed and structured programme;
Harvesting exposed and weathered rocks, as appropriate, for placement in suitable locations in disturbed areas as part of the rehabilitation process at completion of works;
Undertaking plant propagation of suitable species (from seeds and cuttings);
Assisting contractors with vegetative rehabilitation through reintroduction of rescued and propagated plant material and seeding; and
Assisting contractors with maintenance of rehabilitated areas by way of weeding, watering, replanting and repair of damaged areas.
Peterson said: "In close cooperation with the National Botanical Institute and with the input of environmental authorities and groups all rare, endangered and endemic species and species of conservation value will be translocated to suitable nurseries with the aim to both re-establish in an existing conservation area and to assist with the rehabilitation of disturbed areas after construction.
"In the limited forest areas affected, suitable tree seedlings and understory plants will be rescued and kept in a nursery for re-planting in suitable sites after construction. Areas that might be disturbed will be re-vegetated using either specified indigenous seed mix where appropriate and/or vegetation removed as part of the initial search and rescue operation."