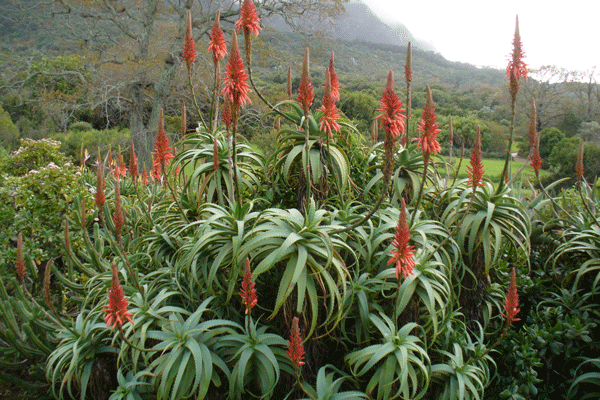 The South African National Roads Agency Limited (SANRAL) and the eThekwini Municipality Environmental Planning Department have worked together to ensure that road development does not affect rare flora in the area.
The Hammarsdale interchange on the busy N3 is being upgraded and several plant species, including a range of specially protected bulbs and aloes had to be moved to a temporary nursery to save them from being destroyed.
These include: aloe arborescens, aloe ferox, aleo maculate, ledebouria floribunda, ledebouria ovativfloia and hypoxis hemerocallidea.
SANRAL encourages planting partnerships in its quest to re-populate the road reserve to a similar state it was in before construction.
Jason Lowe, SANRAL's Eastern Region project manager, said: "These plants lay within the limits of the construction works and needed to be removed to avoid being damaged and destroyed.
"In keeping with SANRAL's approach to environmental management based on its commitment to enhancing eco-efficiency and identifying and managing or eliminating environmental risks, biodiversity assets at the project site needed to be secured."
The project's goal is to transform the economic landscape, create new jobs and strengthen the delivery of basic services.
Managing grassland and vegetation
Part of the area falls within the Durban Metropolitan Open Space System (D'MOSS) which manages grassland and any vegetated areas along the N3.
An environmentalist was brought in and highlighted areas and the type of indigenous plants most likely to be found within the project limits.
The plants were identified and marked for removal and safe keeping until construction was complete.
A plant specialist was engaged to carefully remove the plants as different species have different removal techniques to ensure no damage occurs and to allow for replanting when required.
Lowe said: "All plants that were removed were carefully replanted in temporary plastic bags. The plants were grouped according to type of species and will be watered accordingly."
The plants will remain at the temporary nursery until the construction is completed in their respective areas around June 2018.
Heavy traffic predicted
The development of the Keystone Park Light Industrial, Warehousing and Logistics Precinct at Hammarsdale, is located within the Primary Growth Corridor between Durban and Pietermaritzburg, identified in terms of the Provincial Spatial Economic Development Strategy.
This will mean an increase in the volume of traffic – especially heavy vehicles – using the interchange.
The intersection of the N3 and MR 385 will be upgraded from a simple diamond interchange to a new semi-parclo (partial cloverleaf) free flow interchange.
The upgrade will include the realignment of the MR 385 as well as the demolition of the existing structure once the new structure and relocated MR385 is complete and opened to traffic.
The new interchange will also accommodate the proposed widening of the N3 between Durban and Pietermaritzburg to eight lanes.