A 110-year-old bridge will remain in place as new structure is built alongside it.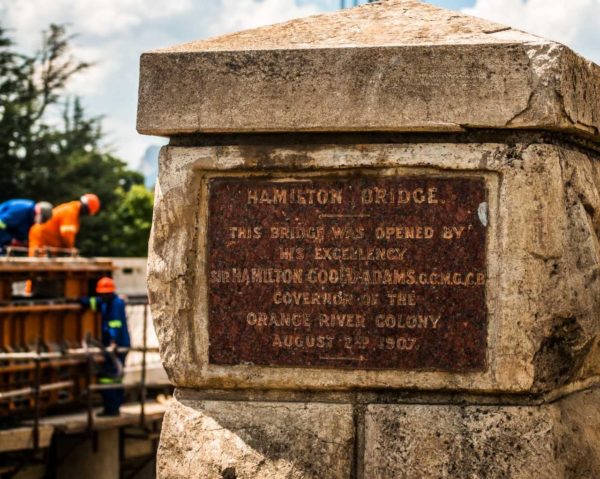 The South African National Roads Agency (SOC) Limited (SANRAL) strives to preserve historical structures as far as possible, keeping with the legislation of the South African Heritage Resources Agency.  
Any structure that is more than 60 years old must be protected in terms of heritage requirements.  
It was with this in mind that SANRAL ensured the historical, single-lane Hamilton Bridge over the Wilge River remained intact and is building a new double-lane bridge next to the current one on Murray Street, as part of the upgrade of the N5 between Harrismith and Industriqwa.  
From old to new 
During the Anglo Boer War (1899-1902), British troops were deployed near Basuto Hill – the area known as Wilgepark.  
To enable the soldiers encamped in that area to reach the town, a suspension bridge was built over the Wilge River by the Royal Engineers.  
The structure was washed away in March 1904. By then, the regiments were gradually moving to barracks on King's Hill and complete repair of the bridge seemed unnecessary. The troops made a temporary footbridge of planks resting on barrels.  
Today, at the same spot, a sturdier structure called the Hamilton Bridge, named after Sir Hamilton Goold-Adams, governor of the Orange River Colony, provides access to vehicular traffic from the town crossing the Wilge River.  
It was opened to traffic on 7 August 1907. Soon, a few metres away, the new Murray Street bridge will carry this traffic.