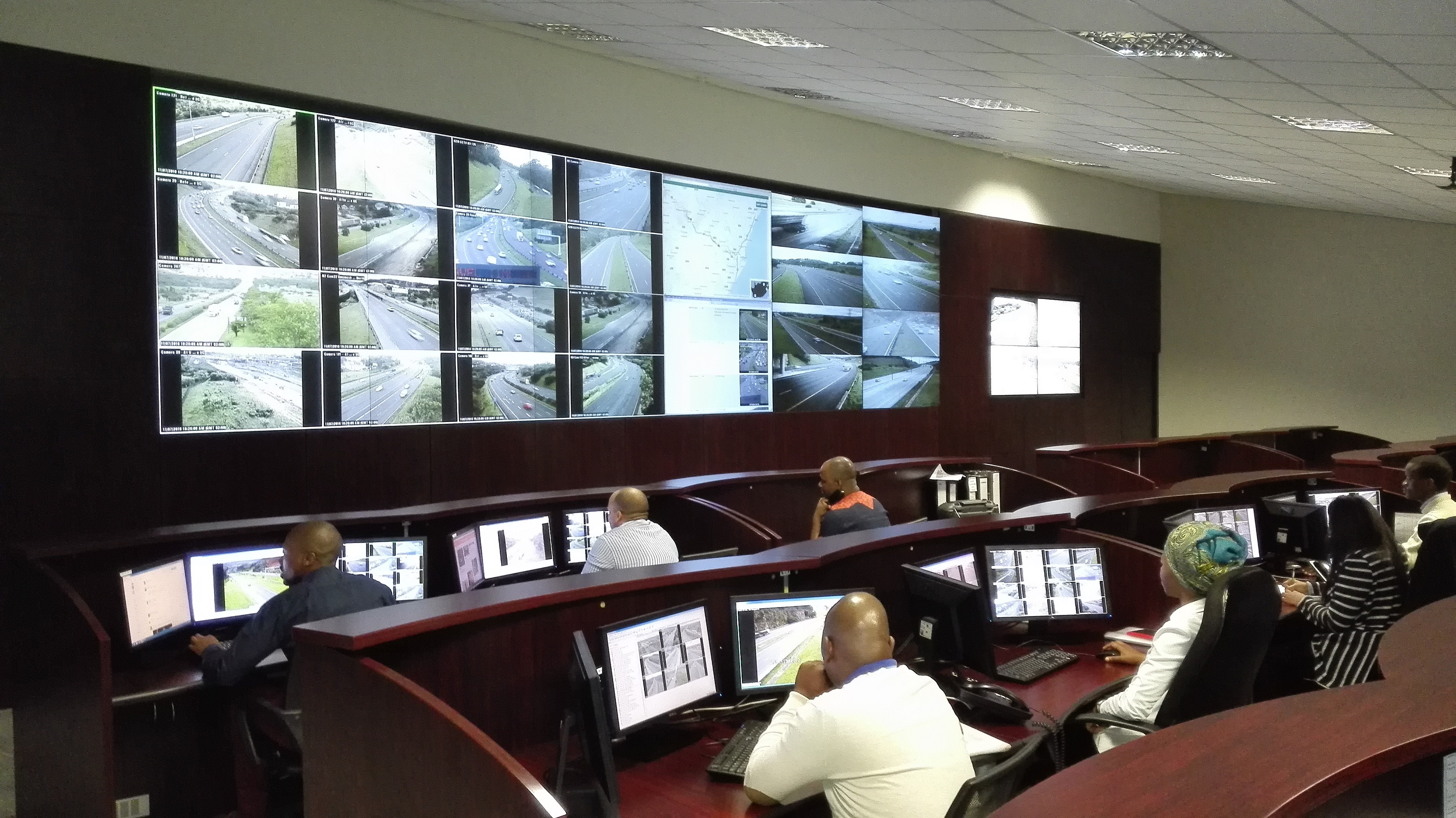 Prioritising innovation is vital for creating a cost-effective and high-quality road transport system that supports economic growth for the benefit of all South Africans. SANRAL's innovative Freeway Management System (FMS) allows for real-time monitoring and management of the national road network.
The system harnesses the latest monitoring tools and technologies to relay information on the flow of traffic via 24-hour Traffic Management Centres. This is displayed on variable message signs and sent to various online platforms and radio stations for broadcast to the public. The FMS allows for effective engagement with road users in a bid to respond to an array of incidents that occur on busy freeways across the country.
How does the FMS benefit you?
Improved road safety
Reduced traffic congestion
Better road incident management
Quicker detection of crashes, stationary vehicles, veld fires and hijackings
Faster response times by emergency services
Prevention of crimes such as theft (smash and grab) and vandalism.
Did you know?
The reach of the FMS is growing. It now covers hundreds of kilometres in SA's biggest urban areas.
In the Western Region, the FMS monitors some of the busiest freeways in the Western Cape, namely the N1, N2, N7, R300 and M5. Network coverage on the N1 was recently extended to the eastern side of the Huguenot Tunnel through Du Toit's Kloof Pass. This added a further 14.7km and took the monitored route from 165km to 179.7km.
In the Northern Region, which includes Gauteng and Mpumalanga, the length of freeway covered by the FMS is 251km
In the Eastern Region, the FMS currently spans 187km, including around 120km of the busiest sections of the N2 and N3 in KwaZulu-Natal – from the Prospecton Interchange on the N2, northward to the Watson Highway Interchange, and on the N3 from the Candella Road Bridge to Market Road.
The FMS operators detect incidents on the freeway in just a few minutes, and are able to notify appropriate emergency response teams in the shortest possible time.