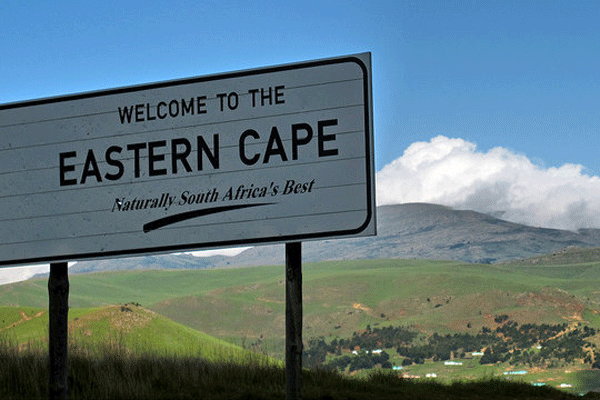 SANRAL is to launch six major road projects in the Eastern Cape this year, with the agency's total investment in the province's road infrastructure set to amount to R1.6-billion.
The South African National Roads Agency (SOC) Limited (Sanral) has announced road infrastructure development programmes with a total investment value of R1.6-billion for the national road network in Nelson Mandela Bay Municipality and the Sarah Baartman District Municipality, both in the Eastern Cape.
The announcement was made at one of Sanral's annual consultation and engagement briefings with municipalities in the Eastern Cape.
Sanral met the Nelson Mandela Bay mayoral portfolio committee for discussions that included the municipality's cooperation with traffic control and approval of rezoning or subdivision of land alongside national roads network.
Better road safety
According to Mbulelo Peterson, Sanral Southern Region Manager, the roads agency will break ground for six new construction, maintenance and upgrading projects in its 2017/18 financial year.
Three of the projects along the R334, R342 and R336 will improve the quality of the national road network from Somerset East, Kirkwood and Patterson to Addo, and from Addo to Motherwell in Nelson Mandela Bay. The remaining projects are focused on the R75 and N2 for Uitenhage, Joe Slovo and Colchester.
"The forthcoming projects will not only advance road safety but also deliver a world-class national road network to the province," Peterson said. "Along with the Presidential Infrastructure Coordinating Commission's strategic integrated N2 Wild Coast Toll Road project, investment in the national road network in the Eastern Cape is poised to steer the region into a golden era of prosperity through mobility.
"A safer and effective road network is key to enhancing foreign and domestic direct investment, socioeconomic growth and development as well as government service delivery."
In upcoming tenders, Petersen said, Sanral will set goals for small, medium and micro enterprise (SMME) participation, as well as for community training programmes, to ensure the use, maximization and development of SMMEs.
Details of the road projects
Sanral will launch the following six national road network projects in Nelson Mandela Bay Municipality and Sarah Baartman District Municipality later this year:
N2: The construction of the Colchester Interchange, including bridges, pedestrian bridges and walkways, over 18 months, is scheduled to begin in October 2017.
R75: A 10-month resurfacing of the Uitenhage off-ramp to Graaff-Reinet Road, including repairing failures, asphalt overlay and rejuvenating old seals, as well as road marking, signage and guardrails. Work will begin in November 2017.
R75: An 18-month rehabilitation of the dual carriageway from N2 to Joe Slovo. This will include rework of the in situ base, installation of subsurface drains and catch-water drains, erosion protection works, as well as road marking, signs and guardrails. It is scheduled to commence in 2017.
R342: A 24-month special road maintenance project from Addo to Patterson which will entail repairs to poles and failures, improved access, appropriate sealing, fencing as well as road marking, signs and guardrails.
R335: A 34-month upgrade of the road between Motherwell to Addo. This will include widening of the road, new vertical and horizontal alignment, new pavement layers, improving safety aspects near intersections, resealing of the road surface as well as road marking, signs and guardrails.
R336: A 24-month road improvement project between Addo and Kirkwood scheduled to begin in November 2017. It will involve widening the road, reconstructing bridges, improving accesses, appropriate sealing and fencing as well as road marking, signs and guardrails.
"Sanral remains deeply committed to designing, delivering and maintaining a world class road network in the Eastern Cape," Peterson said. "Importantly, we are committed to a responsible form of development which factors enterprise and skills development into the equation.
"In the 2016/2017 financial year, Sanral spent R3.56-billion on contracts with SMMEs, R1.9-billion of which was earned by 1 004 black-owned enterprises. We trained 4 120 people, including 1 531 women, in road building and other skills through 6 237 courses at an investment of approximately R12.9-million."
In the agency's 2016/17 financial year, Sanral delivered infrastructure projects to the value of around R300-million in the Nelson Mandela Bay Metro. These included the R80-million slope stabilization engineering project of the R75 on-ramp into Uitenhage, and the R198-million road works project of the N2, Section 11, from Bramlin Interchange to Coega.