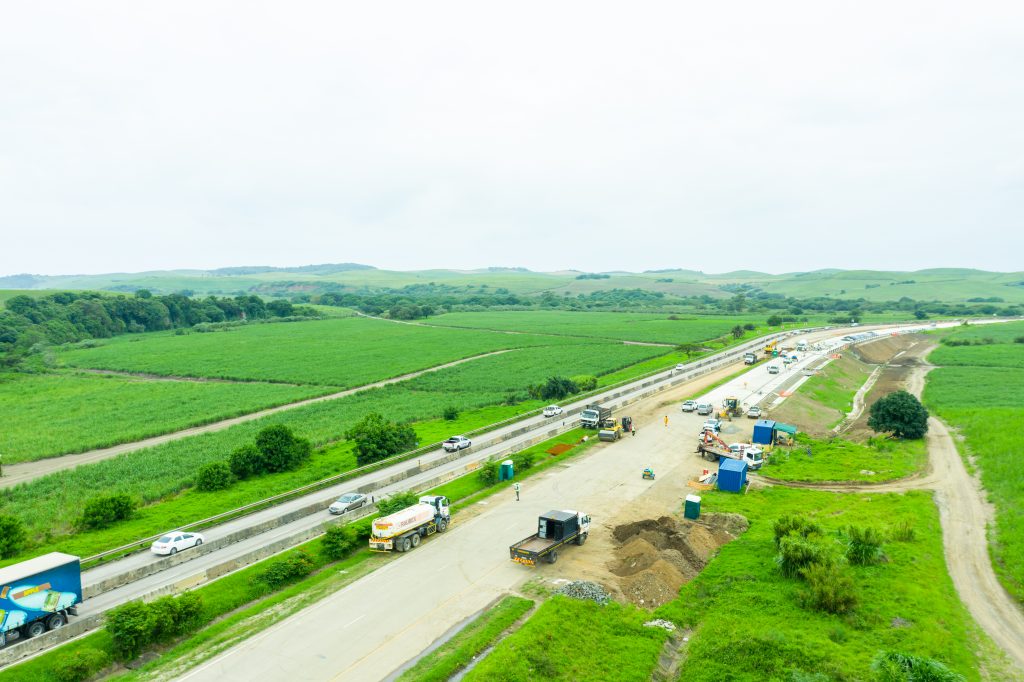 Road construction and the environment are strongly interlinked and dependent on one another. The basic purpose of the road network is moving of goods and people from one place to another. However, road construction can have significant effects on the environment and communities if not addressed properly in the design and implementation phase.
In SA, and in particular in KwaZulu-Natal, the road network plays a broader role in ensuring social upliftment and economic empowerment. Roads open up more areas and stimulate economic and social development. There is a strong link between road infrastructure development and poverty alleviation. Such investment not only results in the creation of job opportunities, but has associated effects on standard of living, market accessibility, community development and growth.
SANRAL is currently busy with major upgrades and realignment of the N3 between Durban and Pietermaritzburg, which is located within the Primary Growth Corridor identified in terms of the Provincial Spatial Economic Development Strategy. The project's goal is to provide a state-of-the-art road network that will transform the economic landscape, create new job opportunities and strengthen delivery of basic services while linking with port upgrade plans.
SANRAL's Environmental Policy Statement addresses the agency's renewed commitment to protection of the environment. In providing a superior and resilient road network, SANRAL continuously strives to find a balance between the economic and social benefits of road infrastructure and sustaining the biophysical and social environment.
"Environmental legislation requirements applicable to SANRAL are meant to be tools for achieving sustainable development. The legal requirements ensure that potential environmental impacts are foreseen at the appropriate stage of project design, and addressed before any concrete decision is undertaken," said SANRAL Eastern Region Environmental Coordinator Thobile Duma.
Tourism is one of the most important sectors of KwaZulu-Natal's economy. In tourism the customers, in other words the tourists, come to the destinations where tourism services are provided. Development of the road infrastructure therefore speeds up the development of tourism, and also enriches the tourists' travel experience.
SANRAL is currently rehabilitating a number of key roads in the Province – the N2, N3 and R61 – in an attempt to revive the tourism sector. "KwaZulu-Natal prides itself as one of the biggest tourist destinations in the country, and the construction of state-of-the-art roads is likely to attract more travellers to visit the province and in turn boost the economy," continued Duma.
SANRAL also recognises that road construction needs to be more sustainable in light of finite natural resources, sensitive environmental conditions, and limited economic resources. Sustainability is the inseparable integration of the environment, community and society, and economic attributes that need to be managed at project level to be effective and successful – and SANRAL ensures that this integration occurs.