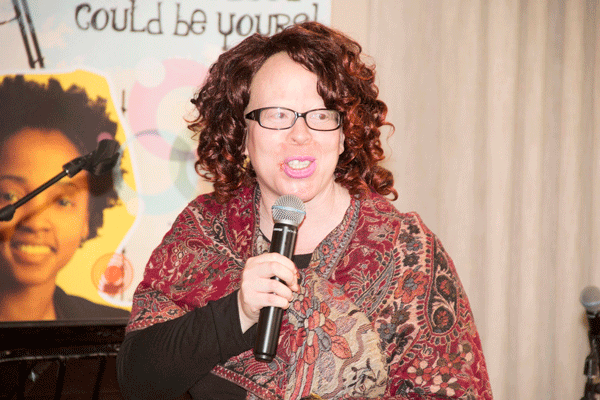 The South African National Road Agency (SOC) Limited (SANRAL) introduced the next generation of civil engineers to the world of engineering at the road agency's schools induction programme in Bloemfontein.
Twenty learners from various secondary schools around the city were awarded SANRAL scholarships aimed at providing a pipeline of engineering skills that will be needed by the roads agency in the future.
The scholarship programme is for learners from grades 10 to 12 who perform specifically well in maths and science.
A channel to bursary programme
Gcina Sentletse, SANRAL's project manager of scholarships, said the programme focuses on learners who perform in these specific subjects because it becomes a channel to the SANRAL university bursary programme for civil engineering. "We provide a full scholarship in terms of tuition, boarding, stationery, school uniforms and sports uniforms.
"We believe there are other aspects to a learner, not just academics, and some of them excel in sport too. The programme also provides money for extra lessons, especially with subjects like maths and science. We really want to help learners to uphold their high grades."
Sentletse added that SANRAL was passionate about the youth and when the agency invested in training of young minds, it was not just for SANRAL, but also for South Africa.
More women
Rhona Erasmus, SANRAL's project manager for bursaries, said they have seen more women taking part in the programme over the last few years, especially on a post-graduate level.
"The Eastern Region which includes the Free State, currently has 20 civil engineering students at graduate level of which seven are female. We are increasingly seeing young women getting interested in the field of civil engineering."
Ntando Ngidi, SANRAL's human resources professional, referred to Logashri Sewnarain, the Eastern Region's regional manager, as one of the many SANRAL employees who had come through the bursary programme.
Karabo Utloa, a recipient of a SANRAL bursary, said she first came to know about the SANRAL bursary programme when her life orientation teacher handed out application forms in 2011.
"I went on to study engineering at the University of the Witwatersrand. For the next five years, I studied civil engineering without having to worry about any finances. My SANRAL bursary covered all my expenses.
"Last year was my final year. I am now following SANRAL's Graduate Programme as a candidate civil engineer at SANRAL in North West. After four or five years in the Graduate Programme I will hopefully get registered as a professional engineer."
Utloa said many students were aware of the financial demands of studying at university but with her SANRAL bursary she didn't need to worry about anything. She said the bursary also gave her access to people in the industry who she could approach for mentorship.
"The mentorship gave my studies a kind of realism. SANRAL helped me organise some vacation work where I could get a real feel for the industry.
"They let you go on site and this gives you opportunities to speak to any of the consulting engineers. That helps you to get the actual picture of what engineering looks like."
Fostering passion for engineering
Lizmary Alfirs, a traffic engineer specialising in geometrics at SMEC, spoke about how her passion for engineering came from her father.
"My father is a mechanical engineer. Hence I grew up in a house where my father was really into science and he also had a love for maths.
"He taught me a lot and cultivated the passion in me. When I had to choose a career, I thought engineering would make good use of subjects like maths and science which I like so much and could also be used in implementing infrastructure and improving people's lives."
Alfirs is currently working on a SANRAL project outside Bloemfontein, between Zandkraal and Winburg. She said the project involved the upgrading of 46km of an existing road to a dual carriageway. She is also working on SANRAL's upgrade of the R75 in Port Elizabeth, where they are transforming an existing interchange to become a divergent diamond interchange.
The next generation
Louis James, a grade 12 learner from Grey College said he enjoyed accounting, maths and science.
"I am very interested in engineering and enjoy solving problems. I would be honoured to study civil or industrial engineering next year. Maybe one day I'll work for a company like SANRAL."
An inspired Lian Beyers, a grade 12 learner from Sentraal High School, said his favourite subjects are maths, science and IT.
"At this stage I hope to study either medicine or civil engineering at the North West University in Potchefstroom. The SANRAL bursary programme sounds most appealing, especially since I am interested in perhaps pursuing a career in engineering."
Rele Tsoai, a grade 11 learner from Grey College said he was inspired by the various speakers and he will definitely consider civil engineering as a career after school.
Seipati Dlamini's son, Thato, could not attend the induction programme so she attended on his behalf. Thato was already busy representing his school, St Joseph's Christian Brothers' College, in a bridge building competition.
She said before Thato found out about the SANRAL scholarship programme, he was talking about becoming a doctor. However, after reading up about engineering and educating himself on the programme and what SANRAL does, Thato now wants to become a civil engineer.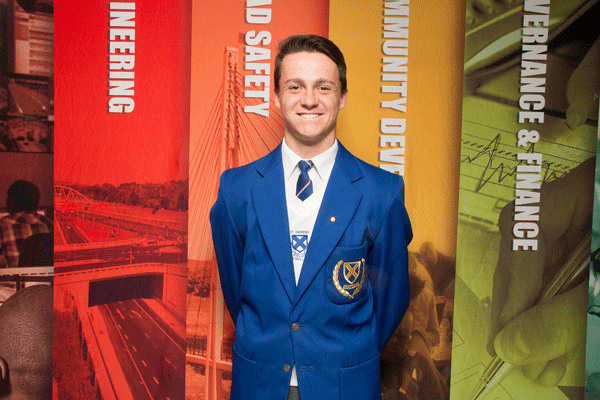 Zané Prins from St Michaels School for Girls and her brother, Judah, from St Andrew's School, are both taking part in the programme. Zané, who is in grade 11, said they both love maths and science and found the induction programme very inspiring.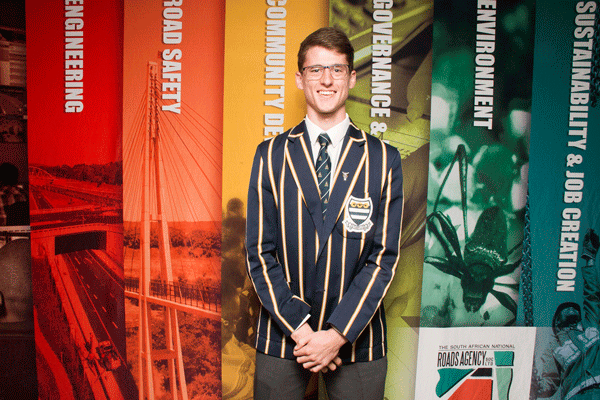 Johan van Eck, a grade 12 pupil from Grey College, said: "I am really interested in engineering and I have had the opportunity to shadow engineers on sites just to get a better feel for what civil engineering is all about.
"After today's talks I am even more convinced that I want to become a civil engineer."