At a time when transformation is often associated with fronting, SANRAL's zero tolerance stance on fronting and its commitment to facilitating genuine transformation serves as a sterling example – not only to other State-owned enterprises, but also to the private sector.
SANRAL is laying the foundation for a more diverse and inclusive road transport industry. It is working to ensure that small emerging businesses, especially those owned by black entrepreneurs, women and the youth, become active participants in the construction, engineering and related sectors.
SANRAL's Transformation Policy has clear targets for the participation of contractors, professionals and suppliers from historically disadvantaged groups. It requires contractors wishing to secure SANRAL tenders to be at least 51% Black-owned.
Thousands of SMMEs have benefitted through contractor development initiatives and mentoring in recent years – tangible evidence of SANRAL's efforts to drive transformation in the transport sector and beyond.
Fast Facts
In 2020/2021 SANRAL provided work opportunities for 1,265 SMMEs on road construction, rehabilitation and maintenance projects.
Black-owned SMMEs accounted for 85.9% of contracts awarded and 48% of the value of work performed.
Total amount earned: R1,568,526,911
"SANRAL has strategic objectives in its policies in pursuance of societal transformation, which manifest spatially, economically, in terms of skills development, and so on. With our Transformation Policy we were able to develop a framework that we would use to intervene decisively in the markets that we serve to achieve transformation," said SANRAL CEO Skhumbuzo Macozoma.
He added has 10 sub-sectors that the Agency decided to consciously intervene in. "They include our core business of construction, road maintenance and the toll environment. But finance is not immune, as well as the legal fraternity, the auditing fraternity, the marketing and communications fraternity, the property development fraternity, and the skills development sector. All of these contribute to us being able to implement our mandate of building roads."
Development of these sub-sector strategies is the current focus of SANRAL's Transformation Unit, to articulate the policy positions and map a clear path for implementation through defined outcomes and objectives.
These will both accelerate transformation in the sub-sectors through focused efforts and strengthen the country's overall transformation agenda.
Reaping the benefits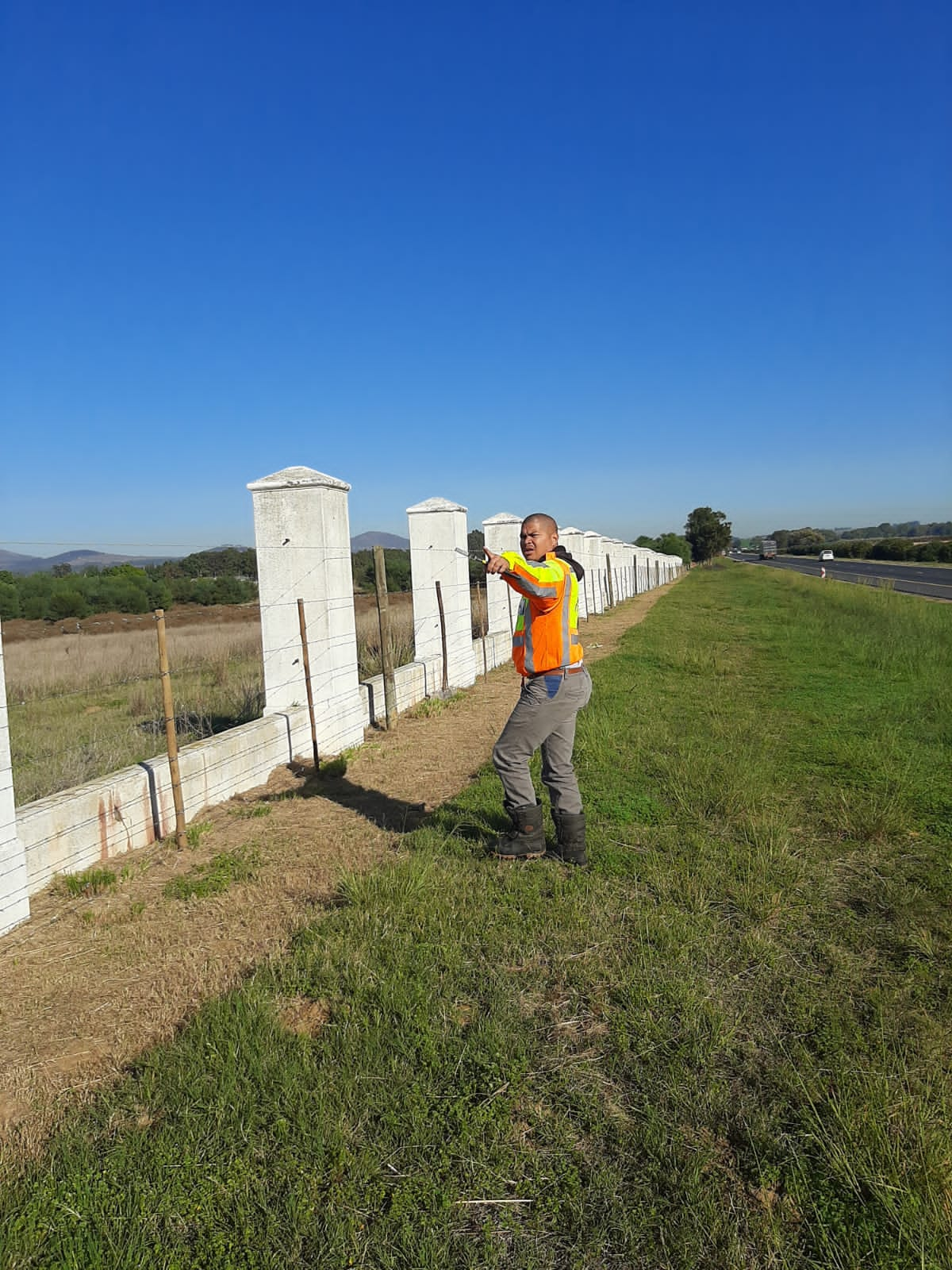 Here is just one example of the impact being made. Inspired by two of his uncles who worked in construction, Lincoln Petersen registered his company Austshamoa Services, that specialises in civil engineering and construction, at the age of 29 in 2012. By 2014 he landed his first maintenance contract, with Drakenstein Municipality.
As with many industries, Petersen was severely affected by the economic impact of COVID-19 and related lockdowns. For the whole of 2020 there was simply no work. The fighting spirit of his uncles propelled him to keep submitting tenders, and this tenacity eventually paid off, with Austshamoa winning their first SANRAL subcontractor tender for Routine Road Maintenance on the N1 sections 1 and 2 between Paarl and Worcester in the Western Cape.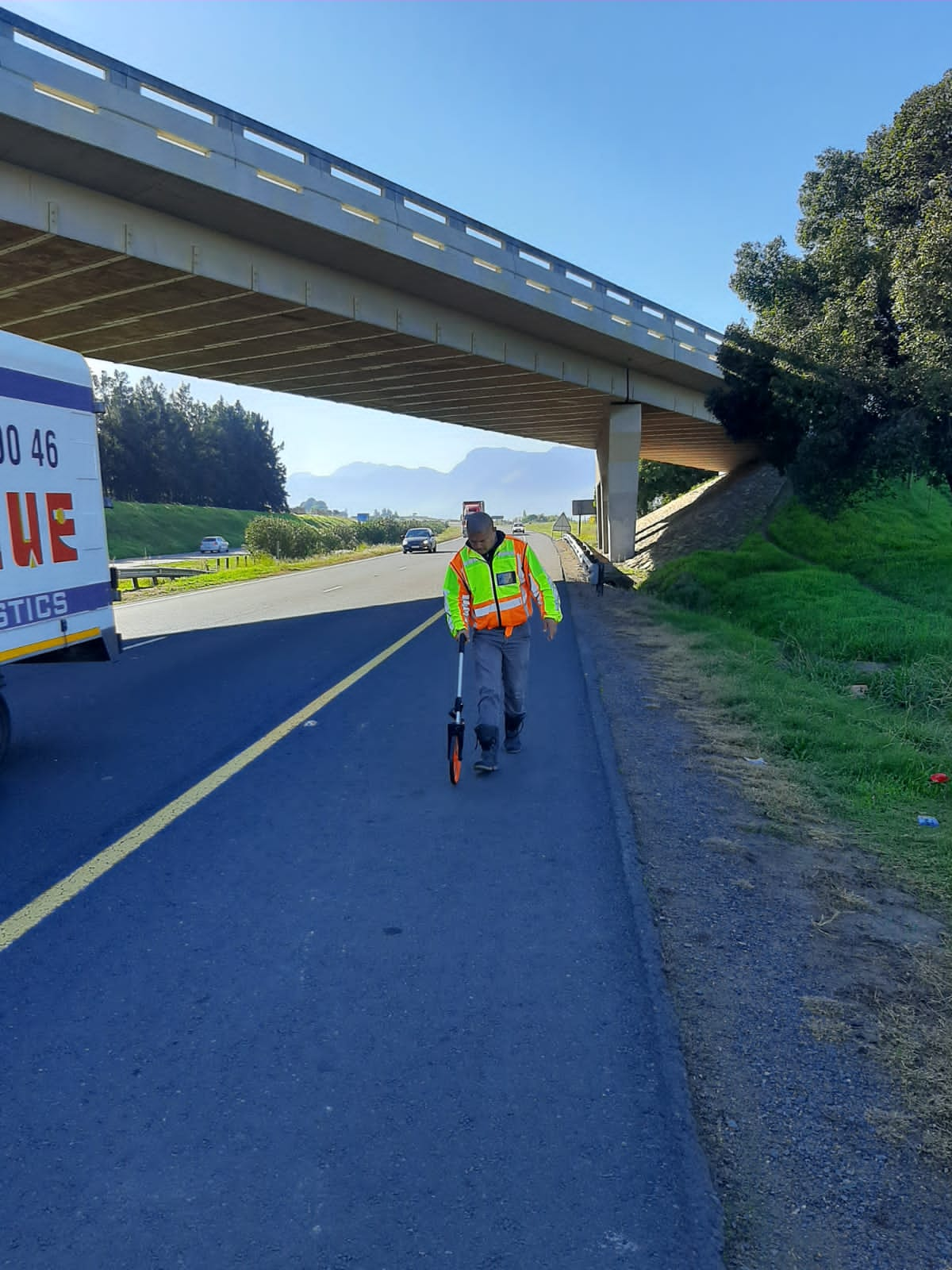 "There are not enough jobs for young people in my community, so they need to find the gaps in the market and create solutions. I started selling fruit and vegetables just a few years ago, and today I create solutions in the built environment space," said Petersen.
This young man keeps his eye on the ball and already has plans to someday progress to a 7CE grading, as construction and civils are what inspire him most.
Supplier development and support
SANRAL is committed to mentoring small youth-owned contractors, such as Petersen, to increase the number of participants, particularly those which are black-owned. This promotes fair competition, facilitates access to developmental opportunities and builds lasting relationships that see small contractors benefitting from direct development support.
Supplier Development Desks at SANRAL's regional offices ensure structured assistance to suppliers, including contractors, consultants and material suppliers.
In addition to strategic partnerships, Supplier Development Desks and the Online Supplier Development portal (soon to be officially launched), SANRAL has embarked on a series of Regional Bidder Feedback sessions. These address concerns regarding the number of bidders that get disqualified at the compliance and responsiveness stage, negatively impacting the chance of their bids being successful.
In most instances the mistakes made result from negligence or limited knowledge and skills on how to complete bid documents. Understanding that these challenges can be avoided, Regional Bidder Feedback sessions currently take place in the Northern and Eastern Regions, with the other regions to follow.