Treasury has allocated about R21.5-billion per year for the maintenance and improvement of SANRAL's 19 262km non-toll network.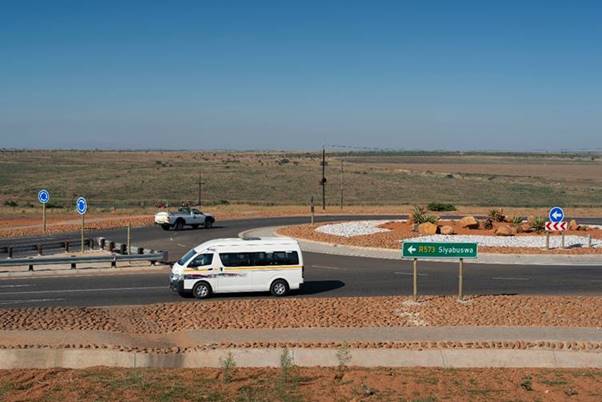 Municipalities in Mpumalanga, North West and Limpopo are significant beneficiaries of the R40-billion two-to-three-year nationwide construction programme announced recently by the South African National Roads Agency (SOC) Limited (SANRAL). 
The local investment will go toward the upgrading of the R573 Moloto Road, which runs from Gauteng through Mpumalanga to Limpopo and is part of a R3-billion rehabilitation programme for the road. 
Some R315-million will be spent in the Thembisile Hani municipality in Mpumalanga and will create more than 900 direct jobs.  
The major thrust of the programme will be to upgrade gravel access roads to surface roads and improve drainage. 
Progress Hlahla, SANRAL's Northern Region manager, said: "One such project will benefit communities in the Ephraim Mogale local municipality in Limpopo where the gravel road from Tshikanoshi to Malebitsa will upgraded to an asphalt surfaced road." 
Rustenburg in the North West will see local investment of R180-million that will create more than 500 direct jobs and will result in the building of the Dr Moroka Level Crossing bridge to ease traffic flows as well as increase road and pedestrian safety.  
"These projects are in addition to our unremitting routine road maintenance programme that ensures the road assets we have are taken care of," said Hlahla. 
Treasury has allocated about R21.5-billion per year for the maintenance and improvement of SANRAL's 19 262km non-toll network.  
This will go towards a total of 940 projects spread across the country. 
The SANRAL network forms the backbone of the country's transport system. The country depends heavily on road transport for the movement of 94% of all people and 87% of all goods.  
The national road network serves as a catalyst for balanced economic growth, business confidence, investment and the transformation of society. 
Transformation 
A growing share of contracts will be allocated to black-owned construction companies and enterprises owned by women, the youth and the disabled.  
In its long-term vision, Horizon 2030, SANRAL committed itself to the transformation of the construction and engineering sectors through the allocation of tenders to new entrants in these sectors. 
Hlahla said a total of 51 tenders will be issued for routine road maintenance works, creating opportunities for construction companies with CIDB grades 6, 7 and 8.  
These companies will be required to further subcontract to smaller SMMEs to ensure they also benefit from this project rollout.  
For conventional design and construction projects, SANRAL will issue approximately 37 tenders for consultants and 27 for contractors in this financial year. 
Over the past six months SANRAL has brokered memorandums of understanding between emerging companies and major suppliers of construction equipment and machinery.  
These partnerships give black-owned companies greater access to financing, expertise and the sophisticated equipment required to tender for larger contracts.