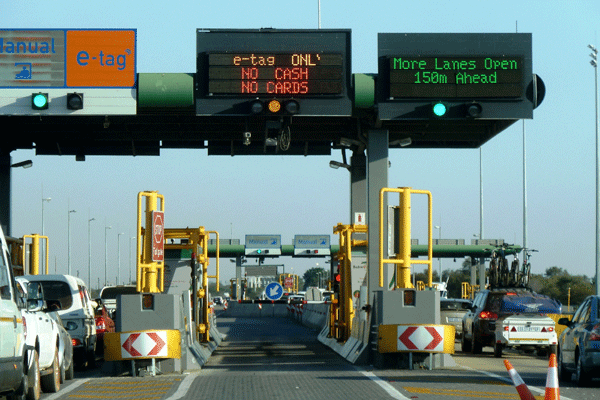 Finance Minister Pravin Gordhan presented the 2017 Budget and highlighted how state-owned companies (SOCs) were an important part of the restructuring and strengthening of the economy.
The South African National Roads Agency (SOC) Limited (SANRAL) being one of them plays a major role in providing arteries for the flow to the economic heart of major cities.
Gordhan said that SANRAL will receive R15.4-billion for the strengthening and maintenance of the national road network, which now stands at 21 946 km.
He added: "State-owned companies are governed by a strong legal framework, and Cabinet has endorsed a series of measures to reinforce governance and accountability and clarify their development mandates. This imposes substantial obligations and responsibilities on boards and senior managers. We expect the highest standards of ethical leadership and understanding.
"With a combined asset base of R1.2-trillion, the SOCs are well-placed to partner with private sector investors in growing the productive capacity and infrastructure of our economy. But they must be financially strong, governance must be sound, and boards and executives must have the necessary competencies to run complex business enterprises."
Investor confidence in SANRAL
Despite ongoing uncertainty surrounding fee collection for the much-contested e-tolling of certain Gauteng freeways, National Treasury believes investor confidence in the agency has returned following the conclusion of two successful bond auctions last year.
Gordhan said: "Some degree of uncertainty around Gauteng toll fees persists. However, investor confidence has returned, as demonstrated by SANRAL's two successful bond auctions during the second half of 2016."
The budget continues to prioritise both national and provincial economic infrastructure requirements.
Road upgrades on the cards
SANRAL also plans to borrow R35.5-billion in the domestic market over the medium term in addition to its total borrowings of R48.8-billion as at March 31, 2016.
A further R1-billion has been provisionally set aside for the N2 Wild Coast road on the 2018 budget, depending on how discussions on the funding model for the project concludes.
SANRAL's expenditure
SANRAL plans to resurface 3 200 km and strengthen 1 475 km of national roads.
The agency's expenditure is expected to increase at an average annual rate of 17.1% – from R26.3-billion in 2016/2017 to R42.2-billion in 2019/2020.
Spending on improvements will grow by 65.2% per year over the medium term as SANRAL focuses on its ever-changing road network.
The staff component of the agency is expected to increase from 330 to 390 due to the absorption of interns into the organisational structure.
This will result in an increase in compensation at an annual rate of 12.7% – from R275-million to R394-million.