The roads agency is actively responding to President Cyril Ramaphosa's call to have "shovel-ready projects" in the pipeline to lead the current drive towards investment in infrastructure.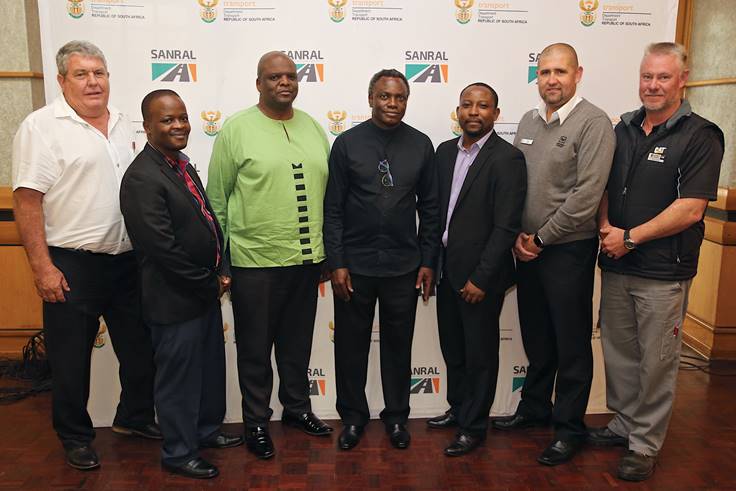 Communities in and around Rustenburg are set to benefit from upcoming road construction projects such as the improvement of the R52 from Rustenburg to Koster. 
Themba Mhambi, Board Chairman for the South African National Roads Agency (SOC) Limited (SANRAL), said the project, valued at R625-million is still in the early stages of design. 
The "Taking SANRAL to Rustenburg" initiative took place on 24 May with the aim of addressing matters of concern raised by municipalities; in addition to educating those in attendance about the opportunities available to them. 
Inclusiveness 
Mhambi said: "It is our intention that small, micro, medium, youth – and women-owned enterprises, people with disabilities and military veterans take part in our projects, especially our routine road maintenance and community development work packages. 
"Guided by its corporate strategy and transformation policy, SANRAL is mindful of the developmental role that it plays to emerging contractors and the transformation of the construction industry." 
To that end, and as part of its ongoing efforts to accelerate the transformation of the construction industry; the roads agency is determined to continue opening doors for black owned contractors – enabling them to participate meaningfully in major construction projects.  
"The days of there being only a few construction companies capable of taking on large projects is coming to an end. Instead of hearing about the big five construction companies, we would like to hear about the big fifty," added Mhambi. 
The roads agency is actively responding to President Cyril Ramaphosa's call to have "shovel-ready projects" in the pipeline to lead the current drive towards investment in infrastructure. 
According to Mhambi, the North West Province is of great significance to SANRAL as the lead agency of the Strategic Infrastructure Project – SIP 4 – which focuses specifically on the North West.  
"This further emphasises the importance of our road network as the backbone of all infrastructure development and service delivery to towns, villages and communities across South Africa," he said. 
SMME DEVELOPMENT 
SANRAL Northern Region Manager, Progress Hlahla, reminded those in attendance that SANRAL is also committed to providing opportunities for small contractors that have limited experience, this through various community development projects. 
"These become legacy projects, which local SMMEs are able to build and maintain for their local municipality. Once they gain the relevant experience and thus improve their CIDB grading and skills levels through these projects, they can take on larger projects and contribute to the country's drive towards job creation," said Hlahla. 
As per government policy for SMME development, main contractors are required to subcontract 30% of the contract value to SMMEs of CIDB grading 1-6.  
In some cases, main contractors enter into joint ventures, with a 70/30 split between a 9CE main contractor as the lead partner and lower-grading contractors (5CE, 6CE or 7CE) as the joint venture targeted partners. 
Driven by this commitment, SANRAL has visited all provinces in South Africa with the aim of engaging communities and interested organisations on its transformation strategy which commits to give suitably qualified emerging enterprises an opportunity to perform some of the work awarded to main contractors. 
Hlahla said that his region has vowed to work towards ensuring the inclusive participation of local black individuals and organisations in upcoming projects as well as any spin-offs from such projects. 
SANRAL's impact 
SANRAL manages around 13% (2?598km) of the province's roads and has made a considerable impact on infrastructure development with various projects at different stages. 
The agency has some 85 projects in the initiation, design and construction stages in different parts of the province over the next 10 years. 
Part of SANRAL's work in the province includes the upgrade of the N4, a primary economic artery in the province which plays a pivotal role in the movement of people and goods.  
The pavement repair and resurfacing of the national route R505 from Wolmaransstad to the N14, is nearing completion. 
"Albeit guided by the Public Finance Management Act, SANRAL is determined to empower as many local businesses as possible in a fair and equitable manner," Hlahla concluded. 
Local Municipality Mayor, Cllr Mpho Khunou, said that he welcomes the cooperation of the three spheres of government and that he hopes that the community will work well with SANRAL.