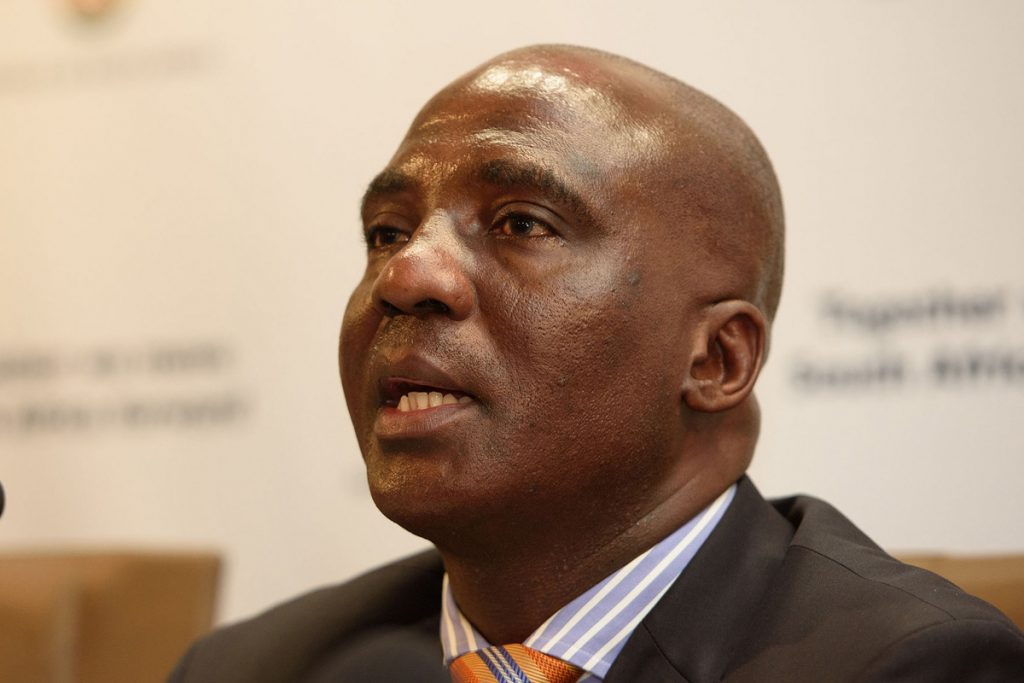 South Africa's ambitious infrastructure programme is gaining momentum every day. Large public investment in ports, railways and roads will help alleviate supply-bottlenecks in the economy, while social infrastructure will improve the living conditions of the people.
This was the message from new Transport Minister Joe Maswanganyi, when he delivered his first Budget speech in Parliament in May. The Budget, he said, is designed to transform the lives of people and finance important interventions in road, rail, aviation and maritime transport.
State-owned enterprises overseen by his department will be monitored to ensure issues such as procurement, equity and transformation remain aligned with the government's economic transformation programme.
Minister Maswanganyi said national roads agency SANRAL is in the process of developing a long-term strategy (Horizon 2030) that is in line with the vision and objectives of the National Development Plan. Included in this strategy is a transformation policy, which will "radically transform SANRAL's procurement system".
The Minister highlighted SANRAL's achievements in job creation, skills development and SMME support over the past financial year. It trained 4 120 people in road building and other skills and created 15 721 jobs through the fulfilment of contracts.
"Our contract participation goals saw the development of 1 004 black-owned companies, individually contracted to perform work to the value of about R1.9bn," he said.
Contractors have been appointed to start construction on Moloto Road. More than 12 500 jobs will be created in the course of this project. Maswanganyi indicated that contracts for bus operators on the route will be unbundled to widen participation by small, localised and designated groups.
Other issues highlighted by the Minister:
The Department is finalising its Public Transport Subsidy Policy, in which the focus will be on subsidising the user, rather than the operator. The Minister will soon meet with the taxi industry, the rail sector and bus operators to discuss the policy.
Transformation Summits will be held to explore opportunities in the transport sector that will benefit women, youth and people with disabilities.
Working together with the Competition Commission and law enforcement agencies, the Department "will uproot the practice of widespread collusion in the construction industry".
The adoption by Cabinet of the National Road Safety Strategy 2016-2030 will strengthen the country's commitment to implementing a 365-day-a-year road safety plan.
Department of Transport Budget in Numbers
| | |
| --- | --- |
| Road Transport | R27bn |
| Rail Transport | R19bn |
| Public Transport | R12.5bn |
| Civil Aviation | R169m |
| Maritime | R119m |
| Integrated Transport Planning | R81m |
| Administration | R406m |
| Total Budget 2017/18 | R59bn |