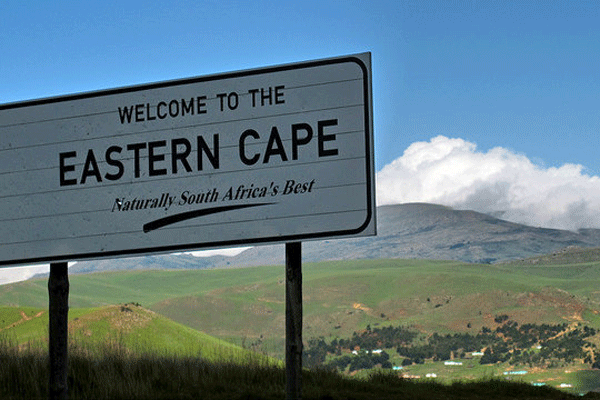 The Premier of the Eastern Cape, Phumulo Masualle, has highlighted the building of two bridges by the South African National Roads Agency (SOC) Limited (SANRAL) during his State of the Province speech.
He also spoke about how the Eastern Cape has invested up to R107-million in plant machinery for the maintenance of provincial roads located in municipalities and how it will continue with the maintenance of surfaced roads through a programme of resealing.
Masualle said the province is continuing with the construction work on strategic roads and related infrastructure throughout the province.
"As we implement the Presidential Strategic Integrated Projects in the province, we are moving ahead with plans for the development of the N2 Wild Coast route from East London to the Mthamvuna River.
"This project includes the construction of two mega-bridge structures on the Msikaba and Mthentu rivers, as well as seven additional major river bridges and three interchanges."
Masualle added SANRAL anticipates the tender for both bridges will be awarded and contractors be on site by the first quarter of 2017/18 financial year.
Other roads under construction include the R61 from the Mthamvuna River to Mbizana, the R72 from East London to Port Alfred, and sections of the N2 between East London and Port Elizabeth.
The bridges
The bridges and the overall highway project will be a catalyst for local development, bringing direct and indirect business opportunities for small and medium enterprises while connecting bigger towns and local communities with each other. It will also make the Wild Coast tourist attractions more accessible.
The Msikaba River Bridge will be a 580m single span cable-stayed bridge – the largest of its kind in South Africa. The bridge is a unique spectacular structure that crosses a deep forested gorge which is flanked on each side with high sandstone cliffs. At no stage will work be done in the gorge. The deck will be cantilevered out from the banks using conventional construction techniques.
With the bridge 190m above the river, the bridge erection team will undoubtedly be presented with some challenging weather conditions. The deck is a composite steel and concrete deck with an overall width of 22.8m. It will have four traffic lanes with narrow shoulders and two 1.4m wide pedestrian footpaths.
Some 18km north of the Msikaba River is the proposed Mtentu River Bridge. The deck of this bridge is some 220m above the river and it will be a 1 132m-long concrete structure with a balanced cantilever main span of 260m with depth of deck varying from 15m at the piers to 5m at the centre. The approach spans of the bridge will be incrementally launched and consist of 66m-long spans with a constant depth of 5m.
This bridge will be one of only a few cantilever bridges in the world with spans of 260m or more.