MANDISA HLABANGANA, civil engineering student at WITS University
Mandisa is one of the students who received a SANRAL bursary during the 2019 academic year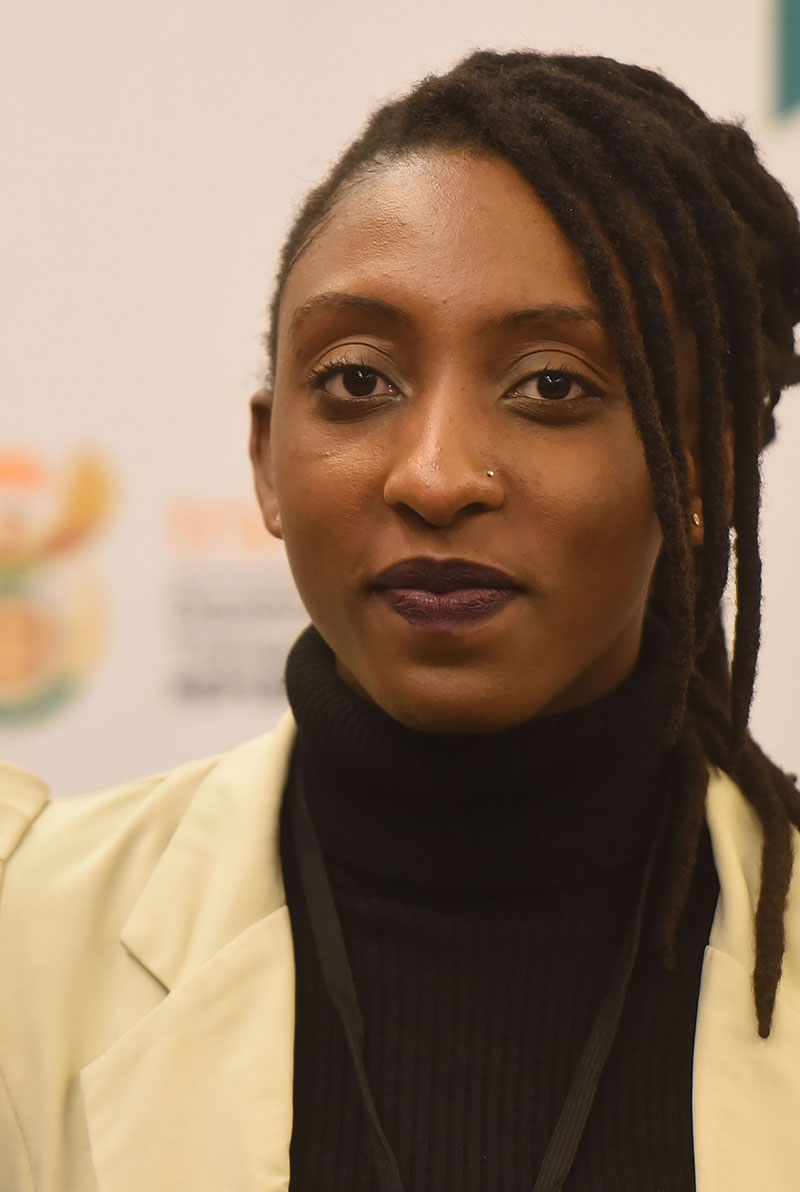 WHAT DREW YOU TO CIVIL ENGINEERING?
It was my passion for structures. Since I was young, I wanted to be part of building infrastructure that would make the lives of my community better.
WHAT'S THE MOST INTERESTING THING YOU'VE LEARNT THIS SEMESTER?
I was really fascinated by the use of algorithms to make work much easier in our industry. Calculations that are done manually take time. Algorithms help to make us more efficient.
IF YOU HADN'T BEEN AWARDED YOUR SANRAL BURSARY, WHAT DO YOU THINK YOU'D BE DOING THIS YEAR?
I would still study civil engineering. This is the only thing I want to study. I would have had to knock on other doors for bursaries, but I have decided that I want to be a civil engineer. I would not let anything stand in the way of realising this dream.
WHERE DO YOU SEE YOURSELF IN 10 YEARS?
I see myself becoming CEO of SANRAL.
/ BENEFICIARIES
WHAT ARE YOU READING?
Capitalist Nigger (by Chika Onyeani). It is teaching me how to be empowered as a black person.
IS YOUR COURSE A HIGH-PRESSURE ONE?
Yes, definitely. Trying to keep afloat and excelling in all your modules isn't easy, but I'm giving it my all.
WHAT DO YOU DO TO LET OFF STEAM?
I go to church and I listen to music.
WHAT DO YOU THINK THE FIVE-YEAR-OLD YOU WOULD WANT TO TELL YOU NOW?
She would be proud of me. I have been through a lot, but still I stand.
WHAT DO YOU TAKE AWAY FROM TODAY'S INDUCTION?
I was inspired by the stories of women in engineering. As women, we are undermined, so to see women who are doing well in the industry is a major motivation for me.