OPPORTUNITIES TO BUILD OUR COUNTRY
LUNGILE MADLALA
SANRAL prides its self on its world-class national road network. For SANRAL to continue to be ranked among the best in an increasingly competitive global environment depends primarily on the quality of our education system.
Youth Month 2019 presents us with a unique opportunity to reflect on what SANRAL's youth investment has been in the past.
Skills development, research and knowledge accumulation must be a national priority if we want to maximise on the opportunities presented by the fourth industrial revolution. In recent years, our focus has shifted towards the production of skilled human resources who are able to play a leading role in the creation of knowledge that can be used to benefit the broader society.
The government continues to make strides in ensuring that tertiary education is more accessible to students who were excluded in the past. SANRAL has invested immensely in the youth over the years. In the past year, the agency has awarded scholarships worth more than R4m to high school learners, enabling and encouraging them to take mathematics, science and English as senior subjects.
SANRAL recognises the value that leading-edge research brings to the design, construction and management of South Africa's primary road network. As a country we will not be able to attain the growth objectives set out in the National Development Plan 2030 without a well-planned and -maintained road infrastructure network.
It is important that we encourage and inspire the next generation to follow careers in technical fields such as engineering and construction. We must create opportunities throughout the entire education value chain, from primary school to advanced research and development.
Universities of technology and colleges for technical and vocational education and training (TVET) play a critical role in preparing young people for careers in sought-after trades. We have taken a conscious decision to focus on these institutions.
Importantly, SANRAL has recognised the need to bridge the gap between the academic training offered at universities and colleges and the demands of professional careers in the construction and engineering sectors.
SANRAL has awarded bursaries to students to study engineering, construction and the built environment. Internships are made available to students on many of the major road construction projects that are currently under way across the country.
The establishment of the Technical Excellence Academy (TEA) in Port Elizabeth was an imaginative move by SANRAL to address a critical area of skills development in our country. At the TEA, engineering graduates now
/ TOWARDS TOMORROW 2019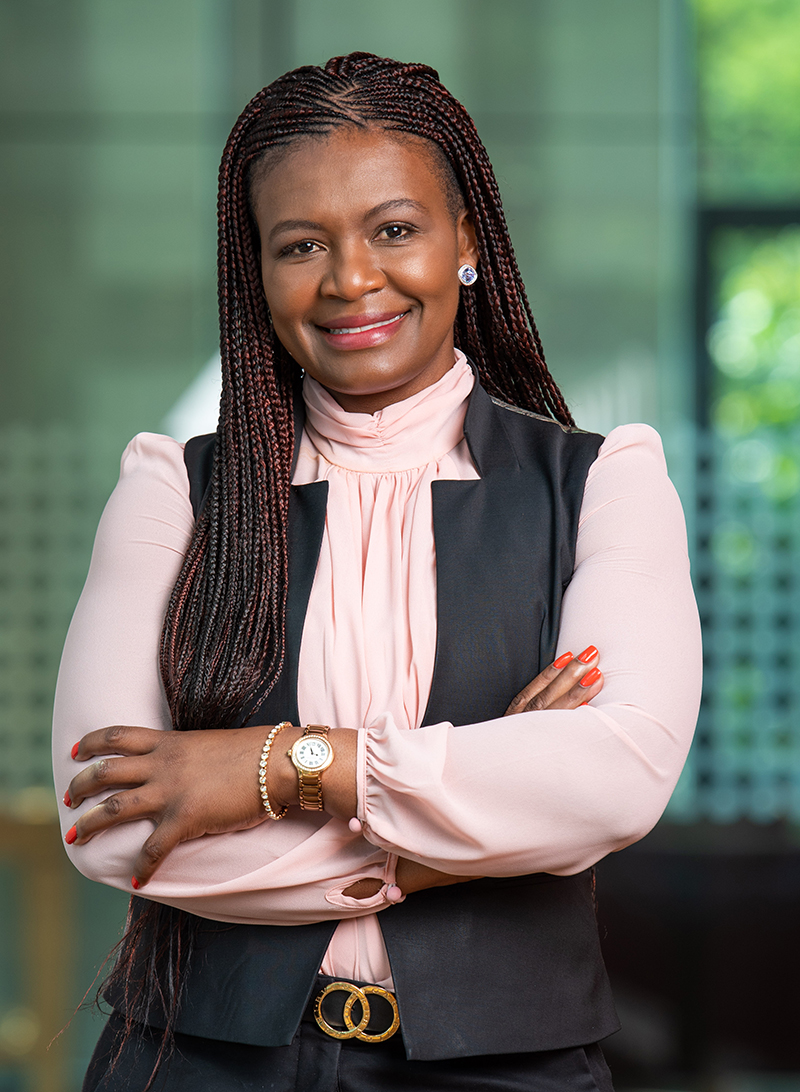 receive the practical experience they require to obtain professional registration as engineers.
The programme serves as a valuable bridge between the academic training of engineers and their professional careers through on-the-job training and access to SANRAL's specialised software and laboratory facilities.
This is a long-term investment in the next generation of engineers and artisans who will have to plan and manage the country's physical infrastructure in the decades to come.
It fits in well with SANRAL's other research and academic pursuits – through its partnerships with universities in the fields of pavement engineering, construction, road safety and smart mobility. Together these innovation hubs contribute to the growth of a dynamic engineering sector with world-class expertise in road design, construction and transport management.
SANRAL's investment in education and research is a prime example of what can be achieved by both state-owned entities and the private sector committed to the creation of a prosperous and growing South Africa.
My hope is that Youth Month 2019 will inspire many young South Africans to grab the opportunities opening up and make valuable contributions to building the country of the future.
Lungile Madlala is a member of SANRAL's Board of Directors