REFILWE MOTSHAOAME,
student at the Central University of Technology, Free State
Refilwe is one of the students who received a bursary during the 2019 academic year
WHERE DO YOU COME FROM?
Warrenton, Northern Cape.
WHAT DREW YOU TO CIVIL ENGINEERING?
As a high school agric learner, I never loved what I was doing.
I was drawn to civil and mechanical engineering because those fields are extremely interesting and diverse. At tertiary level, I selected civil engineering because of the broadness of the industry.
WHAT'S THE MOST INTERESTING THING YOU'VE LEARNT THIS SEMESTER?
It was my first time using ProjectLibre, which is project management software that engineers use. I had some complications with understanding the manual, but with some help from YouTube, the program was a breeze.
WHICH SUBJECTS DO YOU ENJOY MOST AND WHY?
I enjoy my geometric design course, because it broadens my knowledge about basic shapes, surfaces, volumes and curves in the creative design industry.
IF YOU HADN'T BEEN AWARDED YOUR SANRAL BURSARY, WHAT DO YOU THINK YOU'D BE DOING THIS YEAR? WHAT WAS THE BACK-UP PLAN?
I was involved in a project at Magareng local municipality. If I hadn't been awarded this bursary, I would have continued to work hard to obtain another one.
WHERE DO YOU SEE YOURSELF 10 YEARS?
I see myself as an independent woman with my own engineering company.
WHAT ARE YOU READING AT THE MOMENT?
Only my text books.
/ BENEFICIARIES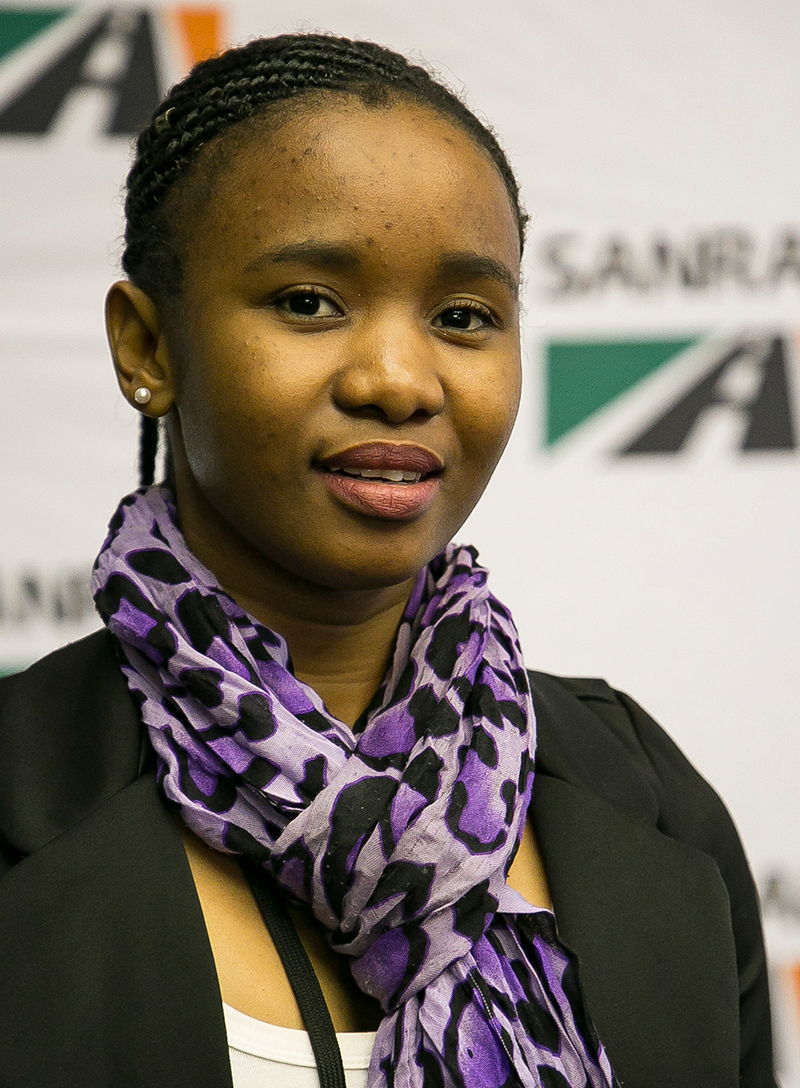 CONTROLLED BLASTING SEEMS PRETTY FASCINATING IN THE ENGINEERING SECTOR.
HAVE YOU LEARNT ABOUT BLASTING IN YOUR CURRICULUM YET?
Unfortunately, I haven't yet.
IS YOUR COURSE A DEMANDING ONE?
Yes, of course! Civil engineering is a high-pressure field that requires extreme dedication in class and on site.
WHAT IS THE MOST IMPORTANT THING YOU HAVE LEARNT IN LIFE?
I've learnt to be patient, believe in myself and my dreams, and to continue to work hard to make them possible.
WHAT DO YOU DO TO LET OFF STEAM?
I enjoy going out with friends.
WHAT DO YOU THINK THE FIVE-YEAR-OLD YOU WOULD WANT TO TELL YOU NOW?
"You should have enjoyed me as much as possible; now there is no time to go back. I'm sure life becomes harder as you grow older."
WHO ARE YOUR ROLE MODELS?
My mother is my biggest supporter, motivating me through difficult times and making sure I am focused. Also, through life experiences I have learnt to love the woman I have become and to continue to strive for the best. So I'm my own role model.