PREPARING GRADUATES FOR THE WORLD OF WORK
SKHUMBUZO MACOZOMA
Providing valuable critical skills and job opportunities for young people remains a cornerstone of South Africa's democratic government.
Certainly, 25 years into our democracy, we still uphold the call that President Nelson Mandela made in his inaugural State of the Nation address: "Without the young there can be no future. Their needs are immense and urgent; they are at the centre of our reconstruction and development plan."
Echoing Madiba's sentiment, former Transport Minister Dr Blade Nzimande remarked at the Transport Education and Training Authority (Teta) skills summit in March this year that South Africa contributes a large portion of its national budget towards education and skills development. Approximately 1.5% of our gross domestic product (GDP) goes towards the education and training of young people.
"By making training and skills development available, be it in the form of learnerships, internships, scholarships, short courses or workplace training, we can help young people to upskill themselves so that they stand a better chance of escaping poverty, thus also meaningfully contributing to, and benefiting from economic growth and development," the minister said. As an entity of the Department of Transport, SANRAL is committed to developing South Africa's knowledge economy and continues to invest in research and education.
The SANRAL Technical Excellence Academy (TEA) in Port Elizabeth provides dedicated mentorship and practical training in road and bridge design for graduate candidate engineers, who are also SANRAL bursary students.
In this year alone, 19 engineering students have joined the TEA. Since its establishment in 2014, a total of 50 students have finished their training through the academy.
Students who join the academy are provided with muchneeded training, which means that they are likely to achieve the outcomes required by the engineering profession regulatory bodies such as the Engineering Council of South Africa (ECSA) sooner than those who did not have the opportunity.
/ OUR VISION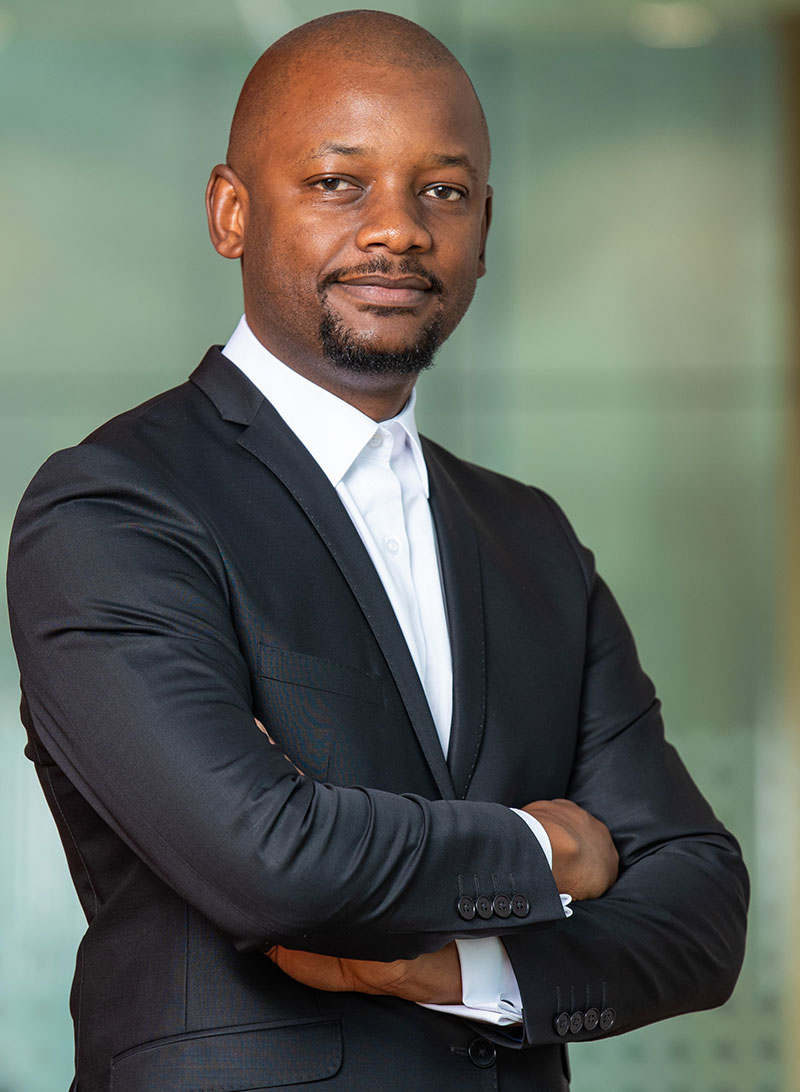 Some of the training provided by TEA includes skills in geometric design, traffic analysis and capacity, engineering materials investigation and usage, pavement evaluations and materials design, and storm-water drainage.
ECSA, on the other hand, provides these students with training in investigating and analysing engineering problems, designing solutions to these engineering problems, and being able to address foreseeable social, cultural and environmental effects of engineering projects.
SANRAL is committed to nurturing the next generation of civil engineers in South Africa.
Skhumbuzo Macozoma is SANRAL's CEO