RUBERT GERTSE, 1st year civil engineering student at Stellenbosch University
Rubert is one of the students who received a bursary during the 2019 academic year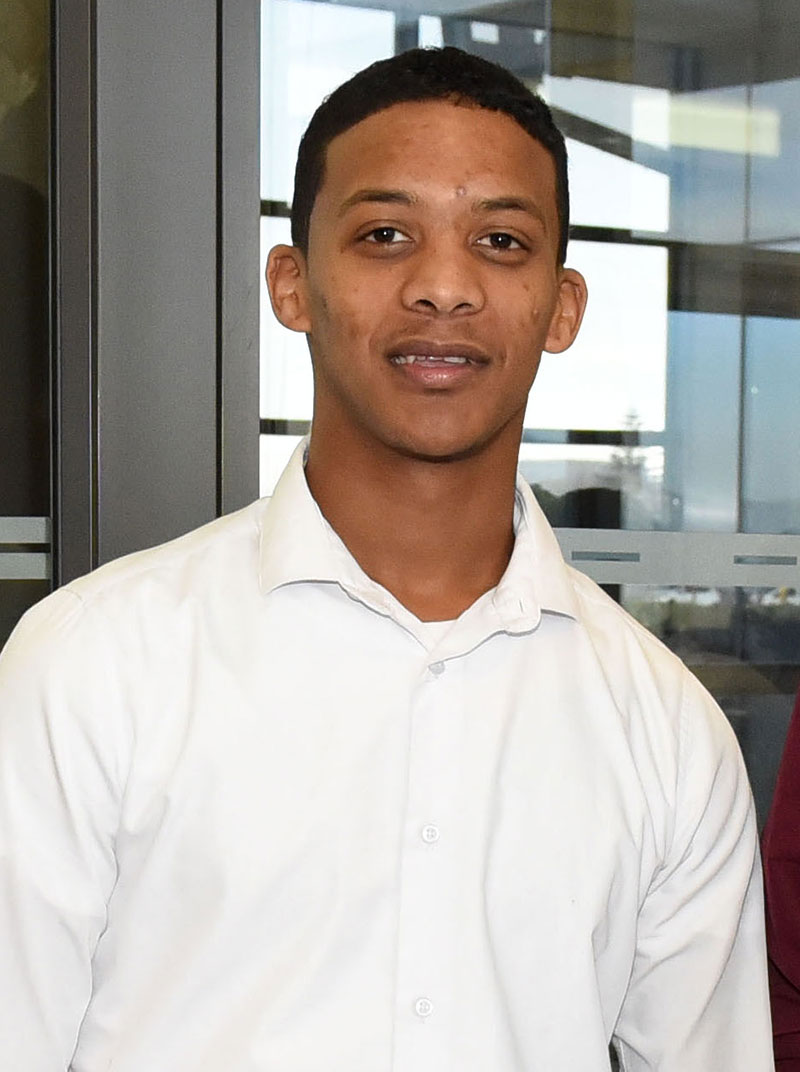 / BENEFICIARIES
Hailing from Elsies River, Rubert is making the most of this new phase in his life. Growing up on the Cape Flats comes with its own set of challenges and that's before the challenge of matric maths and science but this driven young man has made it this far and is determined to go all the way.
DESCRIBE THE JOURNEY THAT BROUGHT YOU HERE.
I always knew that I could do more with my life and recognised the importance of hard work very early in my academic journey. Nobody in my family has ever gone to university so I am flying the flag for the entire family. After finishing school I took a gap year and worked in the construction industry. This was all the confirmation I needed to make an academic choice, and today I am a proud Matie.
WHAT WAS THE TRANSITION LIKE FROM SCHOOL TO UNIVERSITY?
I am still adjusting. There is massive responsibility on you to attend all your lectures, focus and stay with the programme. Nobody checks up on you, so you are in charge of your own decisions – and you have to live with the consequences.
WHAT WAS YOUR GAP YEAR LIKE?
It was a steep learning curve. I learnt valuable lessons about responsibility.
WHAT'S THE MOST HECTIC ACADEMIC CHALLENGE SO FAR?
Taking a year off makes your brain rusty. I found that I had to work so much harder to refresh my mind after finishing school – particularly with mathematics.