It will function as a freeway with controlled access to and from the N1 highway.?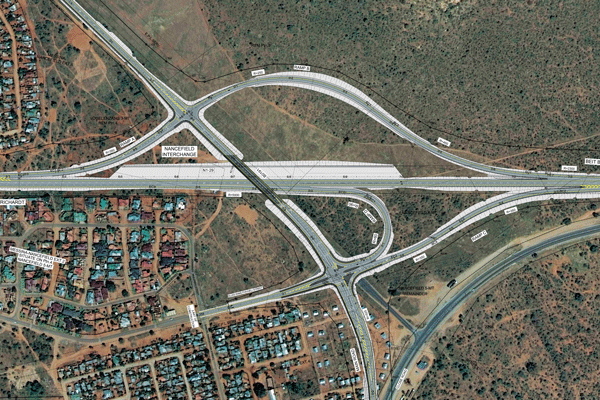 The South African National Roads Agency (SOC) Limited (SANRAL) is pleased to report some progress on the Musina ring road project, which began in 2016 and unfortunately stopped in March 2018. 
Located on the western side of the Musina CBD, the project consists of 8km of new single carriageway roadway with one lane in each direction and paved shoulders. 
It will function as a freeway, with controlled access to and from the N1 highway. After the original contractor was unable to complete the project due to liquidity issues, the contract was ceded under law to a different contractor. 
This was done through a guarantor who obtained prices from several contractors. 
After evaluation, the guarantor proposed the contract be ceded to Raubex. 
Raubex'sappointment includes the completion of some earth and layer works, the bridges and the newly–built houses that will be handed over to community members who will be relocated due to the construction of the road. 
Speaking about the impact on SMMEs and local labour, Progress Hlahla, SANRAL's Northern Region Manager, said: "We are trying to ensure locals and SMMEs who were engaged by the previous contractor can be honoured by the new contractor".
The duration of the contract for the outstanding works is 24 months and is estimated to end in October 2021.