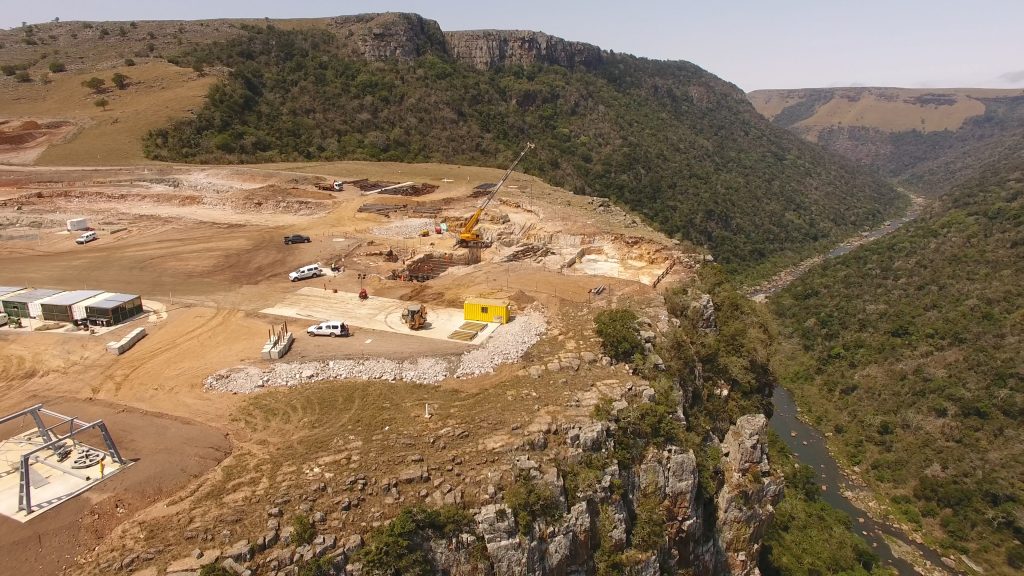 The N2 Wild Coast Road (N2WCR) project is strategically positioned on the N2 connecting four provinces – Western Cape, Eastern Cape, KwaZulu-Natal and Mpumalanga – while connecting the cities and towns of Cape Town, George, Knysna, Gqeberha (Port Elizabeth), East London, Mthatha, Durban and Ermelo.
Once the project is completed, the route will be approximately 69km and 85km shorter than the current N2 and R61 routes respectively. Its shorter route and flatter alignment mean it will make travel between 1½ and 3 hours faster for light and heavy freight vehicles respectively.
This will significantly reduce vehicle carbon emissions and result in a time-cost saving to motorists and freight operators of approximately R1.5 billion per annum.
As at February 2022, more than 53% of the Msikaba mega bridge project was complete. This project has created work for 372 skilled persons, of whom 190 are locals, as well as 137 unskilled local labourers.
The R1.65 billion cable-stay Msikaba Bridge is expected to be completed by the middle of 2024. It will span 580m and be 195m high. Steady progress is being made, with 67% of the Southern bridge structure complete and 61% of work on the Northern bridge structure complete.
Once the pylons and anchor blocks are complete, work will begin on the 580m long bridge deck. The deck is built out across the gorge from either side in steel and reinforced concrete segments. Each segment is supported by two massive steel cables tied back to the anchor blocks via the top of the pylons.
The mass earthworks for the approach roadworks for the South and North sites are 56% complete. These approach roads cross four streams, requiring three major culverts: one small bridge with tributaries 1 and 2 is 100% complete, while tributary 3 (the 32m span small bridge) is 50% complete and tributary 4 is 91% complete.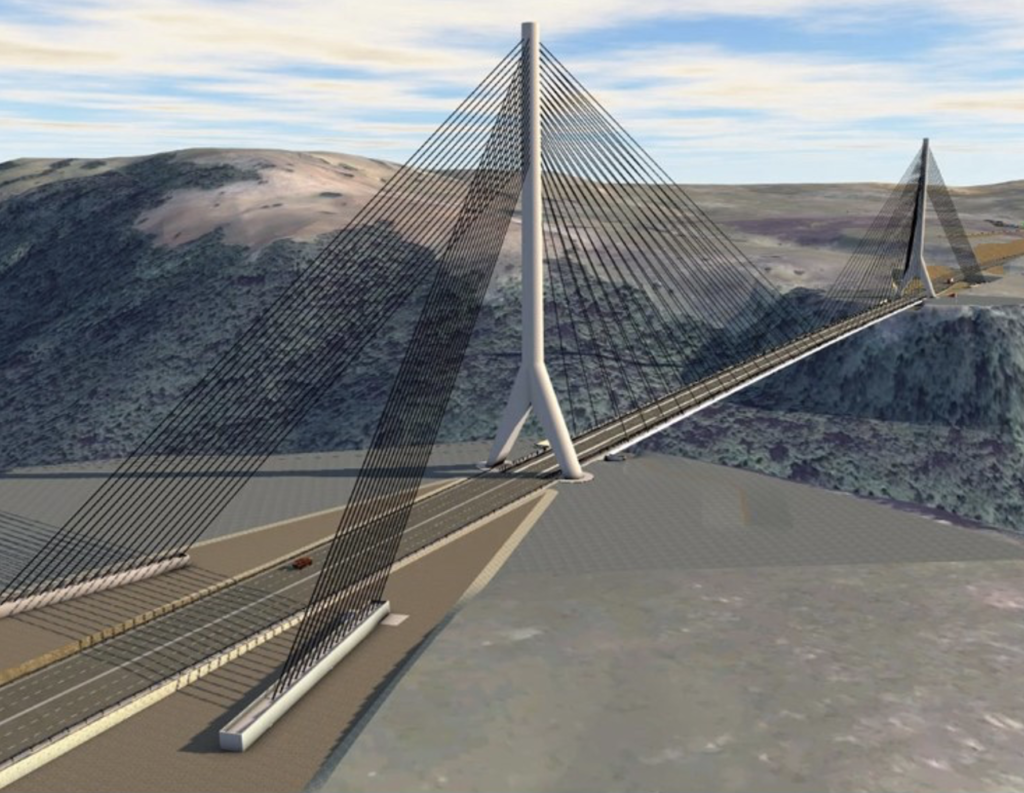 At the end of February the re-tender for the other mega bridge on the N2WCR – the Mtentu Bridge – was in adjudication. It is envisaged that work will recommence soon.