Agency received its 15th successive unqualified audit while playing a defining role in the construction and engineering sector in the past financial year.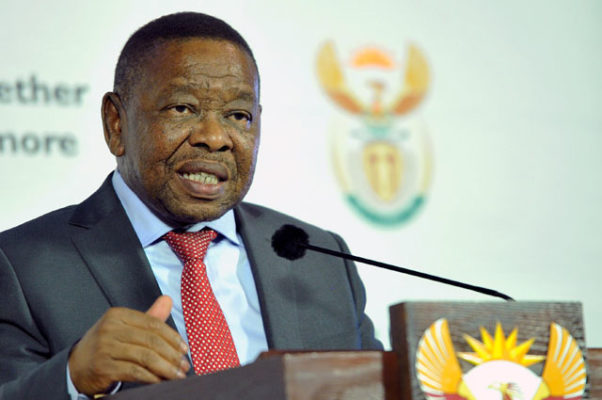 Transport Minister Dr Bonginkosi Nzimande commended the South African National Roads Agency (SOC) Limited (SANRAL) for its performance and contributions towards creating a safe road transport network, while extending opportunities for black-owned enterprises to participate in construction projects. 
Speaking at the Annual General Meeting of SANRAL in Kempton Park, Dr Nzimande referred to improvements in the agency's overall performance, a decrease in expenditure and positive revenue patterns that grew by more than R2.3-billion in the past financial year. 
In this period SANRAL received its 15th successive unqualified audit opinion.  
Dr Nzimande raised a concern about the agency's irregular expenditure, saying: "One critical concern I have is the irregular expenditure which is sitting at R346,649-million, mainly as a result of SCM policies not being adhered to. This needs to be addressed urgently." 
Creating opportunities 
He added: "I am extremely excited about the role SANRAL continues to play in providing road infrastructure and creating opportunities for the South African economy."  
He highlighted the fact that SANRAL exceeded its target for expenditure on work done by black-owned SMMEs and contractors. "It is good to see we are excelling in this area." 
He urged the agency to attain gender parity in job creation and increase the number of scholarships to deserving students. 
Dr Nzimande called on the Board of SANRAL to embrace opportunities presented by the Fourth Industrial Revolution and produce more jobs through the enhanced use of technology. As an engineering and project management company SANRAL must maximise the capacity and resources at its disposal. 
Future road planning 
Regarding future road planning, Dr Nzimande said there is a need to strike a balance between new commissioned road projects and the maintenance of existing roads.  
He said: "It is of critical importance to develop mechanisms to assist provinces and municipalities with the function of providing access roads. 
"National government is to give greater technical support to provinces and municipalities, which will enable them to provide and maintain road infrastructure for rural communities and the poor." 
Dr Nzimande added that the national road infrastructure is not only important for South Africa but also for the rest of the SADC region and the entire African continent.  
The Trans-Kalahari Corridor, which links South Africa to Botswana and Namibia is of vital importance, and SANRAL must optimise its investment in the route and take advantage of the opportunities that are created. 
He also envisaged a gradual shift from road to rail for freight transport to reduce the heavy load on the country's roads.  
"This will allow us to channel budget from road maintenance to building access roads," Dr Nzimande said.