A weight limitation has been placed on the bridge, with no abnormal vehicles allowed.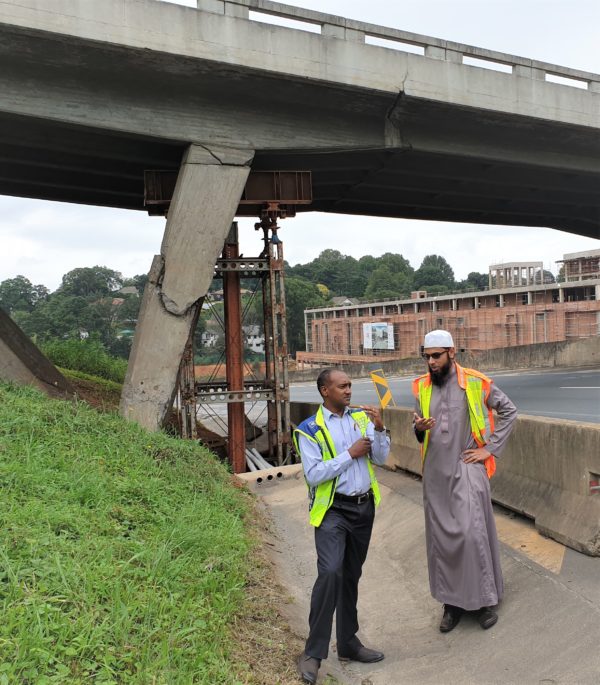 Engineers have declared the Peter Brown bridge in Pietermaritzburg safe for use. 
Following a site visit by engineers from the South African National Roads Agency (SOC) Limited (SANRAL), the bridge across the N3 has been considered safe to be used by normal vehicles. 
The bridge was damaged when a truck collided with it in 2016, damaging one of the structural columns. 
SANRAL Eastern Region Project Manager and Structures specialist Mohammed Parak said temporary steel frames had been erected to adequately support the bridge in place of the damaged column. 
Regular inspections 
"The safe load restriction for the surrounding roads is 20 tons and therefore the same weight limitation has been placed for the bridge. The bridge is inspected regularly by SANRAL engineers and any areas of concern are attended to as quickly as possible," said Parak. 
Ravi Ronny, SANRAL Eastern Region Design Planning and Construction Manager, said the bridge is monitored by SANRAL's routine road maintenance team daily. 
"The estimated cost of upgrading the bridge, which only requires a few months to fix, is between R3 to R5-million," he said. 
He added abnormal vehicles were not allowed to use the bridge. 
After the installation of the temporary steel frame structure, the bridge was surveyed and a complete repair design was completed by structural design consultants, GIBB Engineering and Architecture. 
SANRAL Eastern Region project manager Hugh Brooks said: "As with any road construction site, abnormal vehicles should obey the adequate load restriction signs that are in place along the N3 leading up to the bridge. 
"There has been a delay in the finalising of the construction tender document to ensure maximum participation of black SMMEs in the contract in line with the new PPPFA regulations." 
Brooks concluded that the bridge is structurally safe to accommodate vehicles that adhere to the restriction measures applicable to the local roads in the area. 
SANRAL has placed this project high up on the regional tender timetable for the 2019/20 financial year.