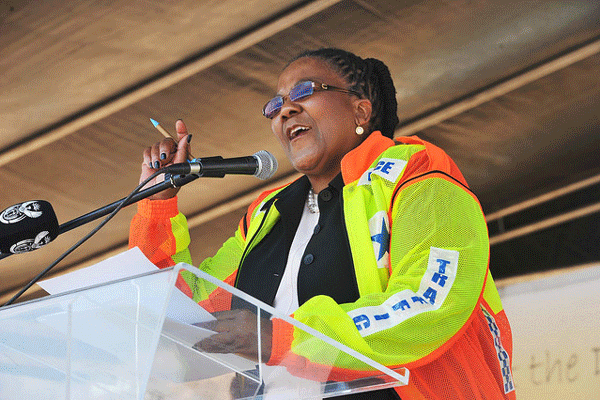 Minister of Transport, Dipuo Peters, closed off Transport Month with the opening of the Libode Interchange Bridge along the R61 in Libode in the Eastern Cape.
The Minister joined Deputy Minister of Transport Sindisiwe Chikunga, the Eastern Cape MEC for Transport and Community Safety Weziwe Tikana, and, MEC for Roads and Public Works Thandiswa Marawu in unveiling the bridge.
The project is part of the South African National Roads Agency Limited's (SANRAL) upgrade of the R61 and aims to bring economic development to rural areas.
SANRAL in the Eastern Cape
Delivering her keynote address, Minister Peters announced that SANRAL has delivered completed road infrastructure development and road maintenance projects to the value of R1.4-billion in the Eastern Cape in its 2015/2016 financial year.
She said: "The 13 road engineering projects comprise activities which included, amongst others, vertical and horizontal alignment, new community access roads, pedestrian walkways, repairing of sections of road in distress, road resurfacing, construction of interchange bridges, and slope stabilisation projects.
"Through the 13 completed projects, the number of jobs created provided employment to 1988 individuals, and training and skills development initiatives was provided to 459 individuals."
The new pedestrian bridge will provide safety to 1200 school children while offering peace of mind and solace for their parents, families and teachers.
The improvements at the interchange and overpass bridges have reduced travel times, improved safety for pedestrians and motorists, and decreased accidents on the R61.
In conclusion, Minister Peters urged motorists to exercise high level of consciousness as the festive season approaches. "Road safety remains our primal concern. As the Department of Transport and all road entities, our determination and resilience will ensure that we leave no stone unturned in changing the attitudes and behaviour of our road users. We can no longer afford to bring this strain to our economy, health and social services. We need to declare that enough is enough."