It is slap-bang in the middle of the country, borders Lesotho and six South African provinces – and is easily accessible along some of the best roads in the world – SANRAL roads: the N1, N3, N5, N6 and N8.
The Free State, previously the Orange Free State, has Bloemfontein as its capital and is also the country's judicial capital. It is also the only province where Sesotho is the most spoken language with Afrikaans a close second.
Its eastern border nestles against the Drakensberg and Maluti mountains with relatively flat grassy plains stretching westward. With its rich soil, it is not surprising that it is South Africa's biggest grain producer. While agriculture and mining are the heart of its economy, high-tech industries are growing apace, with tourism also a factor.
There are several places to see in the Free State and one of its attractions is the number of small towns which are all quiet and friendly – places to go to when you intend doing very little but relax.
Should you need more when you go on a road trip, you can have that too.
1. Gariep Dam Nature Reserve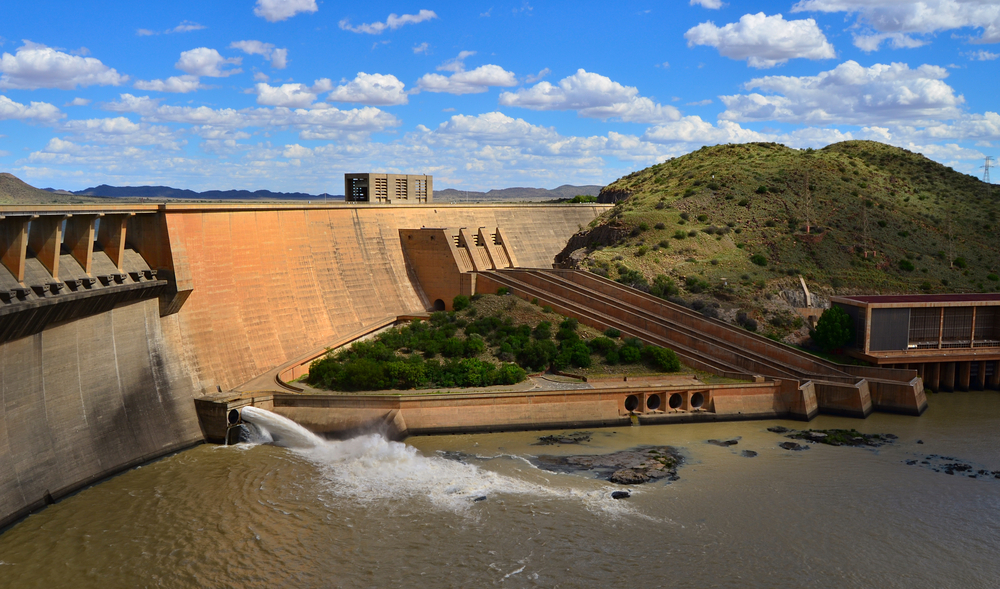 Such as the Gariep Dam Nature Reserve on the similarly named river (previously the Orange) on the border with the Northern Cape at the town of Colesberg on the N1 which runs from Cape Town to the border with Zimbabwe.
It is a haven for all sorts of water sports, angling, game and bird watching, horseback rides, hiking. There is accommodation to pick and choose from but if you travel with a young family the adjoining Aventura Resort is the place to go to – there is swimming, tennis, mini golf, again water sports and play areas for the children.
Fully rested, you can continue on the N1 to Bloemfontein which has much to offer. It is probably the only city which has a rural feel to it. It houses the Supreme Court of Appeal, the Anglo-Boer War museum, the National Museum and, if you're in town on Saturday, go to the Boeremark in Langenhoven Park.
2. Naval Hill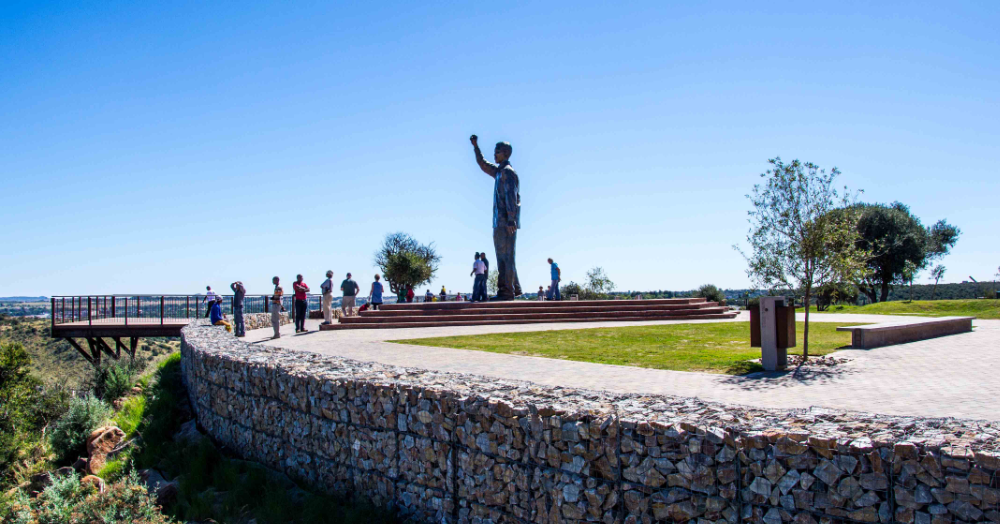 A must-see is Naval Hill where the Franklin Game Reserve of 250 hectares is – the only one right in the middle of a city, with a wide range of game and birds. Entry is free and the reserve offers spectacular views of the Free State capital.
3. Vredefort Dome
Continue north until you are close to Parys and turn off to see the Vredefort Dome, a UNESCO World Heritage Site. It was formed two million years ago when a meteorite the size of Table Mountain hit the earth. It is the largest impact crater and was 300 km across when it was formed.
The centre of the crater is 40 km in diameter and is still recognisable – small hills in a large dome shape with beautiful valleys in-between. A visit will probably only take half-a-day but stay on. There is excellent local accommodation available and much to do – from river rafting to mountain biking, archery to abseiling.
4. Clarens
Another option would be to take the N5 at Winburg and on to Clarens, famous for its art galleries, arts and craft shops, excellent accommodation and a variety of eateries. If you're into the arts, this is the place to be.
But there is more to do – 4×4 safaris, hikes in the spectacular landscape, horse trails and white water rafting.
5. Golden Gate Highlands National Park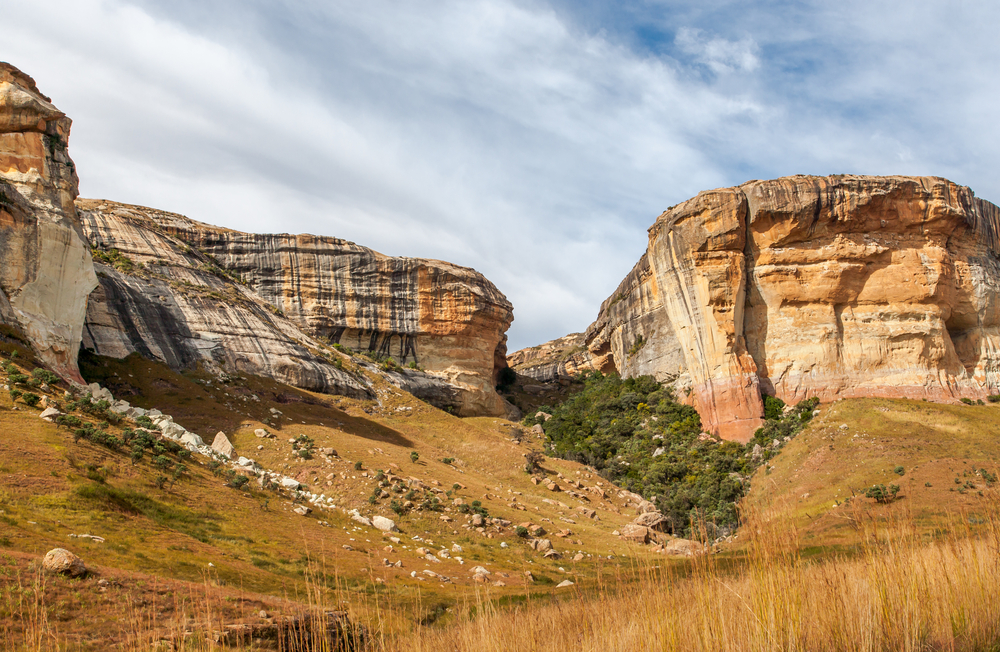 Nearby, nestling in the foothills of the Maluti Mountains near the Lesotho border is South Africa's only grassland national park – the Golden Gate Highlands National Park, with abundant game and extraordinary views.
It has exceptional sandstone cliffs and outcrops which are coloured in multi-hued bands, eroded by sand and rain. Visit the biggest of many caves, Cathedral Cave, where San, Basotho and Anglo-Boer War refugees found shelter over time.
This is for those who love wide open spaces, breath fresh mountain air and nature to restore their life balance.
The Free State – wide horizons, blue skies and a mix of cultures, farmland and goldfields and really warm South African hospitality. With excellent roads to take you through the province. But, stop, visit and enjoy what it has to offer.