SANRAL urges travellers to be respectful towards fellow road users.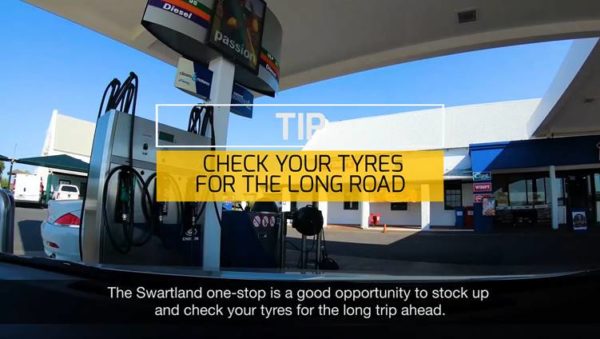 The extensive upgrades of the N7 between Cape Town and the Namibian border will mean travellers can expect a pleasant journey during the festive season. 
There will be no stop/go sections.  
Vusi Mona, SANRAL's communications manager, said: "Our engineers have rated the route's expected condition as fair-to-good, barring any unforeseen major traffic incidents or weather conditions." 
The N7 is a dual carriageway between Cape Town and Philadelphia, and a single carriageway through the remainder of the province and the Northern Cape. 
Motorists are asked to drive cautiously, especially where there are housing settlements next to the road. 
SANRAL also calls on road users to follow important safety tips when they take to the country's roads during the festive season.  
"The main message is to remember that a road is a shared space and that you should be respectful towards your fellow road users," said Mona. 
Speed limits are clearly indicated on the 22 214km of roads managed by SANRAL in all nine provinces. These are maximum limits and drivers should adjust their speed according to conditions such as rain or visibility. Road users are encouraged to take a break during long distance journeys to prevent fatigue and lack of concentration. 
Peak traffic on the country's national roads may occur earlier than usual because of the days on which December and January public holidays fall.  
In addition, all public schools close on December 12, a Wednesday, and open on a Tuesday, a week after January 1. 
Traffic will begin to pick up in the week of school closures and traffic volumes will become heavy from Friday, 14 December – the beginning of a long weekend as Monday is a public holiday with December 16 falling on a Sunday. It is also when the building industry closes. 
As Christmas falls on a Tuesday, it can be expected that traffic will start peaking on the Friday before (December 21). 
The end of the holiday period is also somewhat different: New Year's Day is on a Tuesday, as is the day public schools re-open on January 8. This may mean peak traffic on the Mondays before. 
Travel help tools 
Motorists can use a variety of SANRAL tools to help plan their travel better. They can visit the SANRAL website, www.nra.co.za for help in organising their journeys.  
SANRAL has made available a series of videos to help motorists with their journeys – what route to use, what to expect on the road, the estimated expenditure for tolls and rest spots on the route. 
Motorists can also download the SANRAL App for the convenience of topping up their e-tag accounts from the comfort of their cars. 
"The app can be downloaded for free on all Android and iOS devices and also offers users information about road conditions, traffic congestion and incidents on the road enabling motorists to plan their journeys in advance," explained Mona. 
Incidents should be reported to either the South African Police Services (10111) or the National Traffic Call Centre (NTCC) on 012 665 6075.