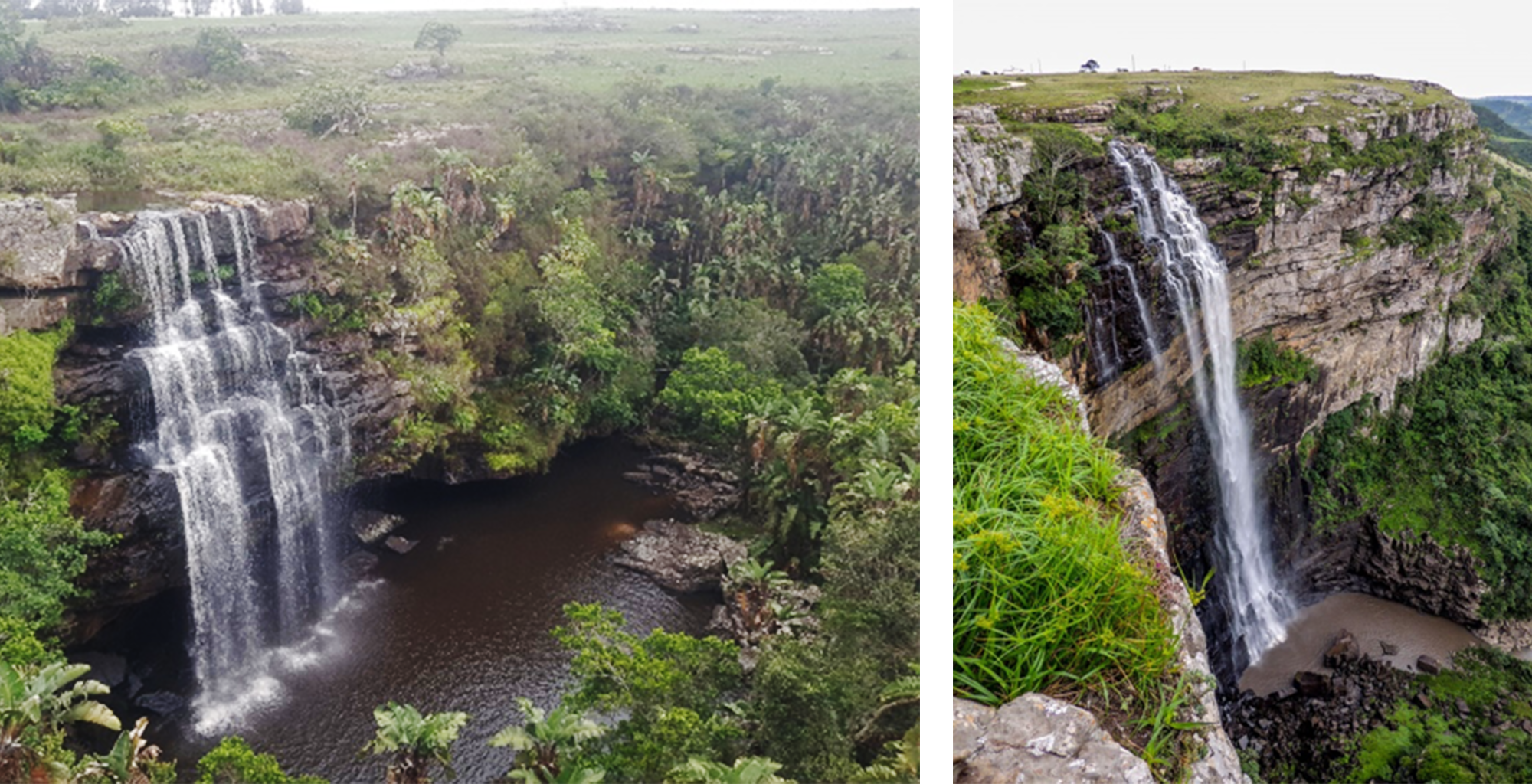 The spectacular 175m Ntentule Falls (left) is the second highest waterfall in South Africa.
Alice Falls (left) is one of the many hidden waterfalls on the Wild Coast
The N2 Wild Coast Road (N2WCR) project will not only unlock catalytic economic development, but it is also opening up a treasure trove of spectacular natural diversity assets for the tourism economy, including secret waterfalls of the Eastern Cape. There are over 20 waterfalls in the area, which are currently only known to locals and a limited number of tourists.
The N2WCR project is a key economic investment by the government to stimulate economic growth in KwaZulu-Natal and the Eastern Cape and unlock mobility and access within the many currently remote and isolated Pondoland communities. It is a key project under the National Strategic Infrastructure Programmes (SIP 3: South Eastern node & corridor development) endorsed by the Presidential Infrastructure Coordinating Commission. Last year professional surveyors and engineers working on SANRAL's N2WCR Msikaba mega-bridge discovered that South Africa's second-highest waterfall is the Ntentule Falls on the Mateku River, 20km east of Lusikisiki in the Eastern Cape. At 175m, the Ntentule Falls take second place to the Tugela Falls (947m) in KwaZulu-Natal, the country's highest waterfall. The Elands River Falls in Mpumalanga becomes the third highest waterfall (150m) after Ntentule.
SANRAL project leader for the N2WCR greenfield section Craig McLachlan, says that the Pondoland Wild Coast area contains a number of spectacular waterfalls, including the better-known Magwa Falls, Waterfall Bluff, Fraser Falls and Alice Falls, among others.