Spin-offs will include employment, Eco-tourism and economic development.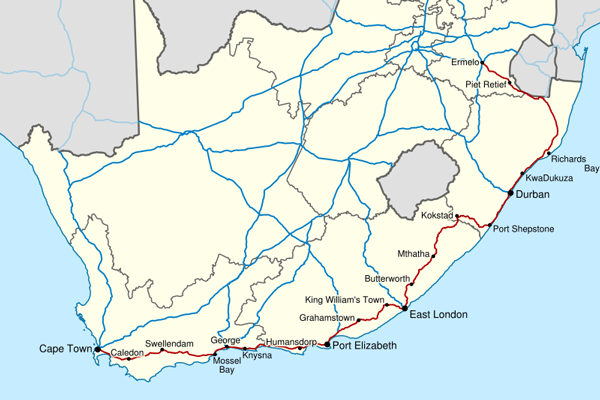 The construction contracts on the green-fields portion of the new N2 Wild Coast route are projected to spend over R400-million in wages and create approximately 8 000 direct jobs from the main contractors.  
With almost R3-billion projected to be spent on SMME suppliers and sub-contractors as well as the turnover effect of wages, a huge boost in indirect jobs in the local region can be expected.  
The new route will bring:  
Regional economic development

 
Significantly faster delivery times and lower transportation costs between KZN and EC;

 

Shorter and flatter route will result in a 1½ to 3

 h

ours saving in travel time, particularly for heav

y v

ehicles;

 

About R1.55-billion per year in time

 c

ost savings to the economy. 

 
Local economic development 
Positive impact on the local economies of Port St Johns, 

Lusikisiki

 and 

Mzamba

, as well as Flagstaff, Bizana and Holy Cross. 

 
Major eco-tourism and conventional tourism opportunities 
Over 600 000 additional tourists over 10 years projected; 

 

Wild Coast will be a viable weekend destination for KZN residents; 

 

New route will open a potential tour bus or self-drive route from Port Elizabeth to Durban; 

 

Strict environmental legislation will ensure only a limited number of coastal nodes can be developed commercially and will ensure that the Wild Coast will remain 'wild'; 

 

The two mega bridges, particularly the 

Msikaba

 cable stay bridge, will be tourist 

attractions in their own right

. A tourism visitors centre is planned for the 

Msikaba

 bridge; 

 

The numerous spectacular waterfalls between PSJ and Port Edward can be developed into a 'waterfall route'. 

 
Local socio-economic development 
Improved access to healthcare, education and other social and economic opportunities; 

 

Improved access to agriculture and other local economic activities.