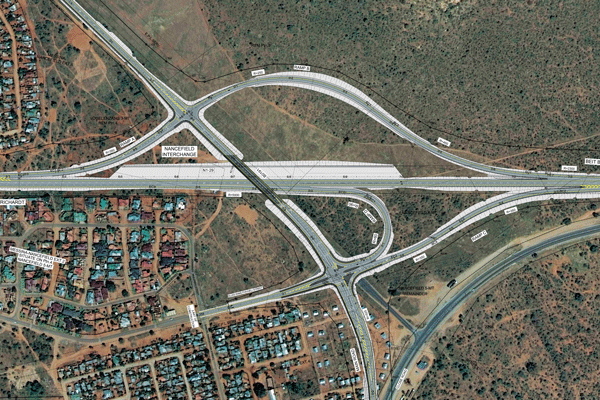 The Mayor of the Musina Municipality has sung The South African National Roads Agency (SOC) Limited's (SANRAL) praises for the Musina Ring Road project.
Mayor Mihloti Muhlope was assessing the project's progress together with the Deputy Minister of Transport, Sindisiwe Chikunga, and the MEC for Transport and Public Safety, Nandi Ndalane.
Muhlope said the project will improve road safety and decrease the damage to vital infrastructure in town.
The R625-million Ring Road project will divert traffic from the CBD towards the border post.
She said the project came as a huge relief to the municipality as traffic was heavily congested in town because heavy-duty vehicles must share the narrow roads with other road users and pedestrians.
"The Ring Road will ease congestion and it will also save travel time for the road users and reduce vehicle operating costs. We are also happy with the fact that the project has played a major role in job creation and business opportunities for the local people," said Muhlope.
Chikunga said that the country was doing its best to have safe, long-lasting and reliable road facilities.
"We are making sure that our roads provide flexibility, easier mobility and community safety at all times. As government, we are also pleased by the progress and high-quality work of the Musina Ring Road project, and we have no doubt that the contractors will meet their deadline. Community involvement and providing jobs for local people are also very important for us. This is empowerment at its best," she said.
Baldwin Luvhengo is a previously unemployed general worker who is now benefitting from the project.
"It feels great to work again and now I am able to look after my family and put food on the table. I am saving some money to get a certificate in the construction field when the project is complete," he said.