The upgrading of the R573 is yielding economic and skills benefits for the locals in the area.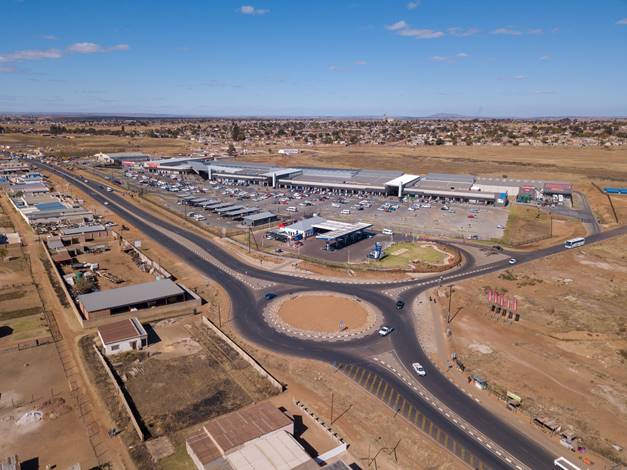 The upgrading of the R573 Moloto Road is one of the major projects initiated by the South African National Roads Agency (SOC) Limited (SANRAL) to develop road infrastructure and revive the country's economy. 
The 139km stretch of road is one of South Africa's busiest and important economic routes, connecting Gauteng, Mpumalanga and Limpopo. The aim is to make it safer and better for pedestrians and motorists. 
According to Progress Hlahla, regional manager for SANRAL northern region, road safety and ease of congestion are a priority, but the project will also yield economic benefits and further achieve social objectives to activate and support local economies. 
Upgrade phases 
The first phase included the construction of temporary bypasses and the upgrading the main carriageway between Siyabuswa and Marble Hall in Limpopo.  
There was also upgrading of four priority intersections, three converted to traffic circles and one to a butterfly intersection in Mpumalanga. 
SANRAL sourced their unskilled labour from the local municipality through a "fudua process", which was a fair and transparent process run under the auspices of the Project Liaison Committee. 
With the project planned for the next four to six years, there are still more phases to be completed, which will require a significant amount of labour, thus translating into more job opportunities for community members. 
Hlahla said: "There are several planned upgrades along the R573. Three more construction work packages for Limpopo and five more for Mpumalanga will be rolled out.  
"In addition, there will be three community development projects in Limpopo and another five in Mpumalanga, which include the upgrading of access roads among other identified activities, targeting SMMEs CIDB grade 1 and 2 that are seeking opportunities to learn and attain formal SAQA (South African Qualifications Authority) accredited level 3 and 4 qualifications as well as growth." 
SMMEs benefit 
So far, a total of 203 SMMEs have received training to better equip them when bidding for tenders.  
SANRAL established that local SMME's have little exposure to the tendering process, which disadvantages them when responding to bids. 
The training covered quality in construction, contracting and documentation, team management, precast concrete kerbing, brick paving, basic tendering processes and entrepreneurial skills. 
The project is already bearing fruit. A new mall will be developed in Mpumalanga and some big brands – including restaurants such as Spur and Wimpy – have erected billboards notifying locals they are coming to the area. 
For employment opportunities, community members can contact the local economic development (LED) office at their respective local municipalities.  
For tendering opportunities all suitably qualified contractors registered with the CIDB and National Treasury's Central Supplier Database should be on the lookout for tender adverts in newspapers and the SANRAL website.