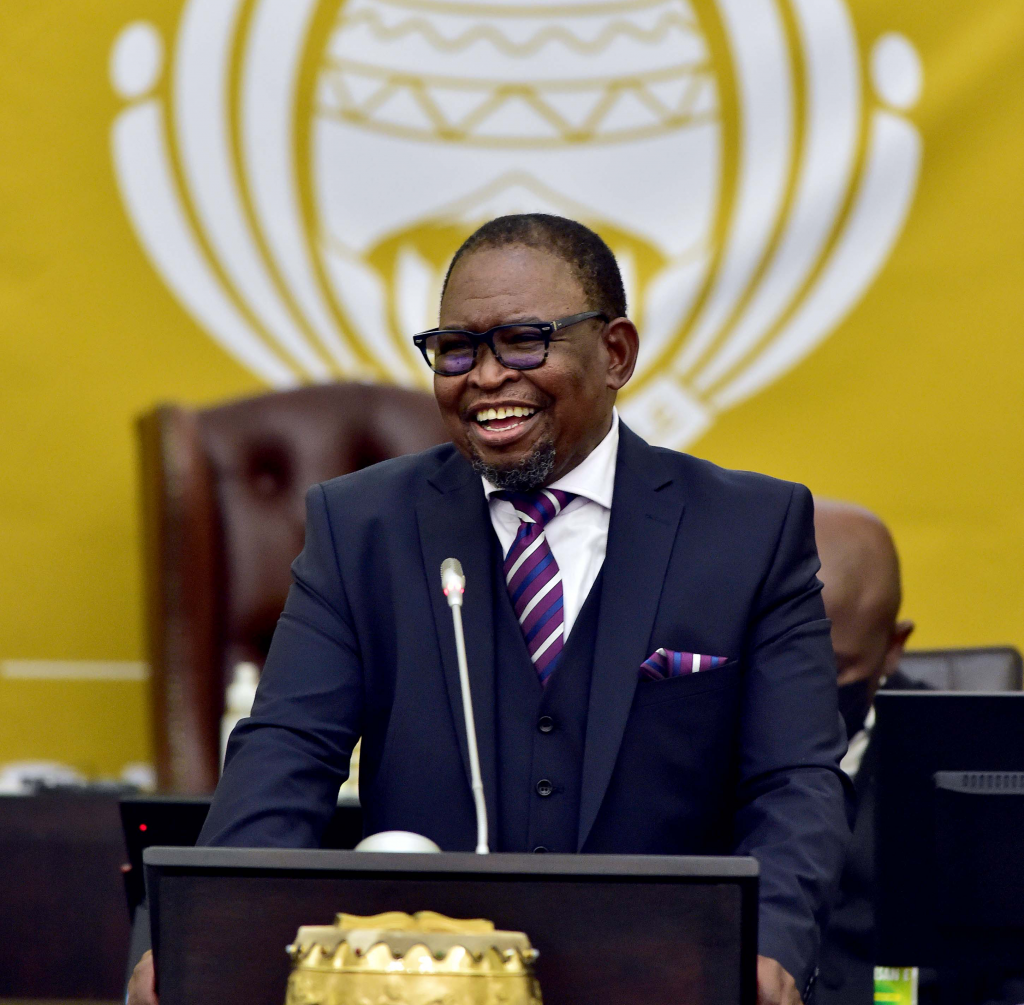 Image: Finance Minister Enoch Godongwana
Finance Minister Enoch Godongwana allocated R812 billion to public infrastructure investment over the next three years, which he described as "the backbone of a thriving economy". Minister Godogwana made the allocation the during his maiden Budget Speech on 23 February.
SANRAL will receive an additional R9.9 billion for maintaining the non-toll road network. The Budget Review also showed that spending on road infrastructure was expected to grow from R50.4 billion in 2021/22 to R72.7 billion in 2024/25, at an average annual growth rate of 13%.
The medium-term allocation to SANRAL will help to maintain more than 22,000km of roads countrywide, while provinces plan to reseal 11,217km of roads through the Provincial Roads Maintenance Grant.
Infrastructure projects get top priority
In his State of the Nation Address on 10 February 2022, President Cyril Ramaphosa said: "Through innovative funding and improved technical capabilities, we have prioritised infrastructure projects to support economic growth and better livelihoods, especially in energy, roads and water management."
This message continued to be carried throughout the State of the Province addresses.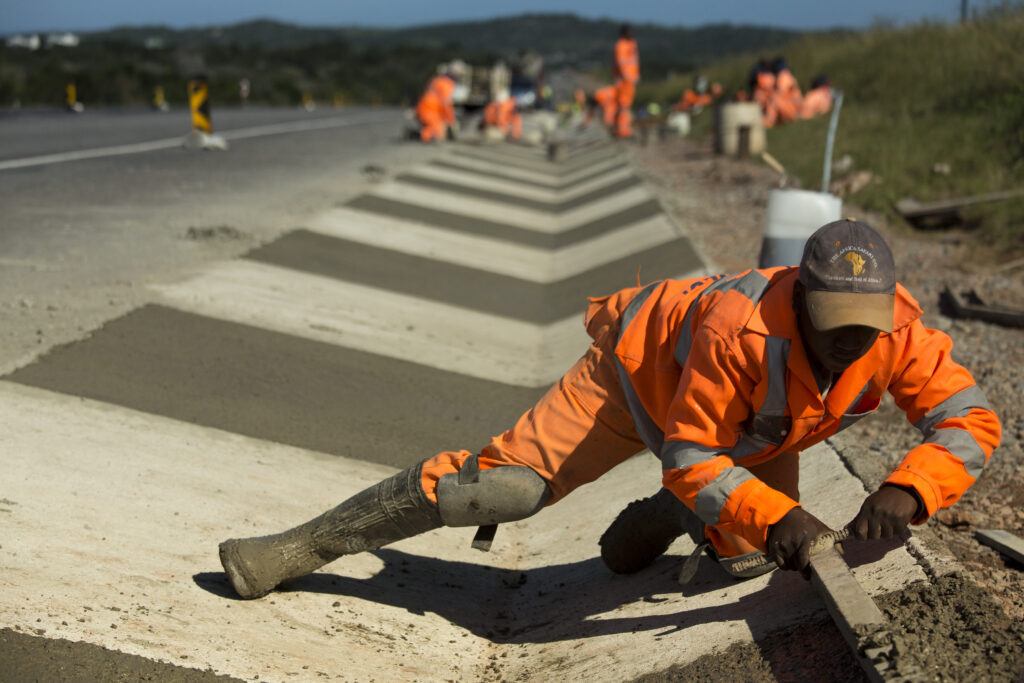 Image: R72 Port Alfred to Fish River
Eastern Cape Premier Oscar Mabuyane described the roads infrastructure as "the wheels of the economy", that also plays the important role of connecting people to social services and economic centres.
He reported on how the province partnered with SANRAL with 8 major road infrastructure projects worth R3.1 billion which have been completed.
These are the R72 Port Alfred to Fish River, R72 Bhirha River to Openshaw, N2 Makanda to Fish River (Phase 2), N2 Tetyana to Sithebe Komkhulu, R67 Whittlesea to Black Kei River, R61 Majola Tea to Tombo, R61 Libode to Mngazi Mouth, and R75 Jansenville to R63 Intersection to Somerset East.
"Your government is currently implementing 18 other major road infrastructure projects worth R7 billion in our province. These roads include the N2 Msikaba Bridge in OR Tambo District, N2 Nqadu to Mbokotwana and Dan's Lodge to Tsolo junction in OR Tambo District, R63 Fort Beaufort to Alice in Amathole District, N2 Green River (Bulembu) to Buffalo River (eQonce), Black Kei River to Komani in Chris Hani District, R58 Lady Grey to Barkley East in Joe Gqabi District, R61 Baziya to Mthatha Airport in the OR Tambo District, and N2 Breidbach & Belstone Interchange in the Buffalo City Metro," he said.
"Small towns like Middelburg, Steynsburg, Molteno, Dordrecht, Indwe and Nqanqarhu (Maclear) are benefitting from rehabilitation works on the R56.
"Over R1.5 billion has been invested in the rehabilitation of this route. Despite the negative effects of the COVID-19 pandemic, over 4,500 job opportunities have been created. Of these, 2,020 benefitted youth and 1,076 women.
"A total of R228 million was spent on wages and salaries. Work packages worth more than R5.5 billion were allocated to 696 black-owned contractors, with R120 million spent on those within CIDB Grades 1–4."
He added that while the R1.6 billion Mtentu Bridge project in Mbizana was delayed after contractors left the site, SANRAL's announcement of a new contractor for this project is imminent.

Image: Msikaba Bridge
"In the construction of the Msikaba Bridge that is currently under way in OR Tambo District, 522 local people are employed on site, all coming from the four surrounding administrative areas of Lambasi, Mgezwa, Nkunzimbini and Njombela on the South and KwaThahle and Khanyayo on the North."
North West Premier Kaobitsa Bushy Maape reported that Public Works and Roads will receive R1.3bn in 2022/23 for road infrastructure. Recent heavy rains aggravated the poor conditions of provincial and rural roads, and 20 projects are to be implemented across the four districts, which includes upgrading  from  gravel  to  surface  standard  of  the  road  from Gamokgatla to Uitkyk, upgrading from gravel to surface standard (tar) of the road from Modimong to Taung, special maintenance of the road in Wolmaranstad, special maintenance of a section of the road between Danville and Dada Motors through Mahikeng, and rehabilitation of the road from Delareyville to Schweizer-Reneke.
Gauteng Premier David Makhura stated that infrastructure investment has been a key catalyst for the growth of the economy and improvement in the quality of living and global competitiveness of Gauteng.
"In last SOPA we committed to construct and rehabilitate 18 arterial roads to integrate and improve the movement of goods and services. Work has been done not just in terms of rehabilitation but also the reconstruction of road networks."
The Premier highlighted the following road infrastructure and network projects which have been completed and/or rehabilitated to date: rehabilitation of P158 (N14) from Brakfontein to Diepsloot completed; Snake Road (R23) – road rehabilitation completed; P122/1 (M57) north of Olifantsfontein, old Pretoria/Kempton Park – road rehabilitation completed; Evaton and Sebokeng Road infrastructure upgrade completed; and R114 road rehabilitation project in Muldersdrift completed.
KwaZulu-Natal Premier Sihle Zikalala said that the province continues to pursue infrastructure-led development, with transport infrastructure as a catalyst for economic growth, job creation and development.
"We are pleased to confirm that the upgrade of the national network by SANRAL is on track. The route from Cato Ridge to Dardanelles, estimated at R1.6 billion is under construction. It has a job creation target of 1,450."
He said the route from Dardanelles to Lynnfied Park at a contract value of R15 billion is estimated to create 1,400 jobs. "Other work packages are continuing as planned, including the upgrade of the EB Cloete interchange and the KwaMashu interchange.
"An integrated road, rail, maritime and pipeline transportation system is key to driving the economic and social development of the province. Easing road congestion is a priority – working with Transnet will increase moving of cargo from road to rail."
Limpopo Premier Chupu Mathabatha said that quality road infrastructure is an important enabler for growth and development, and that building new roads and maintaining the existing road infrastructure were a priority.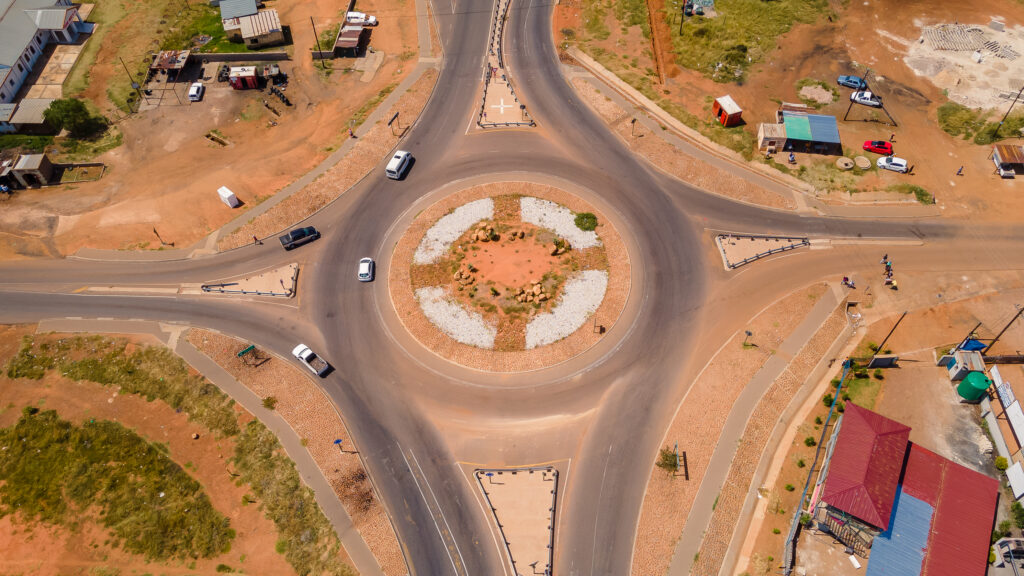 Image: R573 Moloto Road
Mpumalanga Premier Refilwe Mtsweni-Tsipane stated how the province has benefitted from the upgrading of the Moloto Road (R573) by SANRAL. This is a major route linking the north-western part of Mpumalanga to the province of Gauteng and north eastern Mpumalanga to Limpopo. It has the potential to unlock and enhance agriculture and tourism in the region, including mining linkages between Mpumalanga, Limpopo, Maputo Port in Mozambique and Richards Bay Port in KwaZulu-Natal.
"SANRAL, our national road agency will invest R9 billion on road infrastructure in the province. These projects will include the upgrading of the N2 between Ermelo in Mpumalanga and KwaZulu-Natal as well as the R40 between Hazyview and Bushbuckridge. Both these projects will create employment opportunities and will benefit enterprises owned by young people, women and people with disabilities."
Western Cape Premier Alan Winde reported that a new Department of Infrastructure would be created in the province, through the merger of the Human Settlements Department and specific components of the Transport and Public Works Department.
"This Infrastructure Department will be tasked with leading the change, working together with local governments in the Western Cape, the National Government as well as the private sector to ensure that we collectively complete quality, catalytic infrastructure projects that will help create jobs in an inclusive way", he said.
He said that since 2019 the province has invested R6 billion on road infrastructure, with half being spent on maintaining the existing network, and the other half on new construction.
"We intend to continue with this investment over the next financial year by launching three new road upgrade projects. This is in addition to 91 road projects currently in progress in various phases, worth approximately R3 billion."