We are in charge of a new rehabilitation programme that allows for fishes to survive disruptions to their environment. In order to do this, a fish ladder will be created.
A fish ladder is also also known as a fishway, fishpass or fish steps. It is a structure on or around artificial and natural barriers such as dams, locks and waterfalls, to facilitate fishes' natural migration.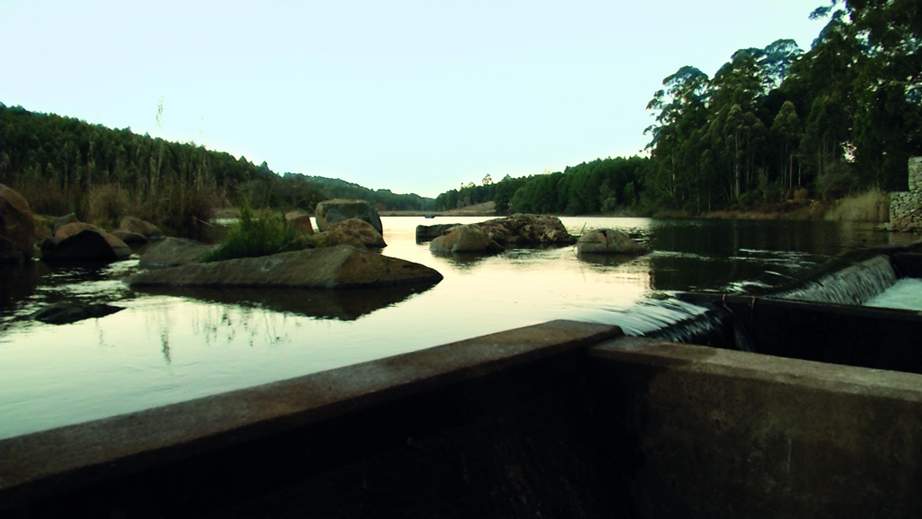 On completing the ladder, we brought relief for motorists in Limpopo and have saved the trout in the area too. The way in which we approached this was to accommodate both the rehabilitated road and the fishes in the surrounding lakes. When asked to take control of the road rehabilitation on a major regional road in Limpopo near Stanford Lake College, we noticed that the bridge was too small to accommodate the rehabilitated road.
Upgrading the bridge meant that the trout would be cut off from their spawning grounds. Trout travel downstream during their lifetime but return to their place of birth when breeding. Because the water under the bridge was very shallow and spread out, they would not be able to swim upstream.
We are aware that trout fishing is important in the Haenertsburg/Magoebaskloof area, so our environmentally friendly approach was to add a fish ladder.
After the fish ladder was installed, the trout were able to swim and jump upstream to begin the cycle of their lives again.
Even though we are in the nature of building, upgrading and maintaining roads wherever it operates, it is very careful to take the environment into account, which is evident in their initiative in setting up a fish ladder.